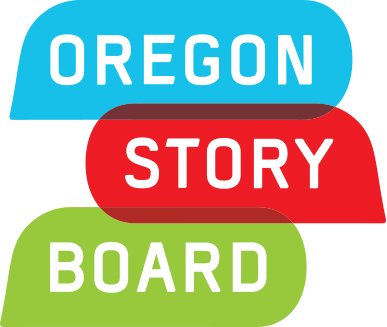 Program to embrace growing digital storytelling cluster, accelerate new projects


PORTLAND, Ore — DATE — The Oregon Governor's Office of Film and Television and PIE (Portland Incubator Experiment) have partnered to launch Oregon Story Board, a nonprofit organization dedicated to the education, support, and promotion of digital media production throughout Oregon. Intel Corporation has committed to the program as the first corporate sponsor.  Oregon Story Board has also teamed with Eugene based TrackTown USA for its first project – the "Hack at Hayward".

"We've been impressed with what PIE has been able to accomplish, both with helping the Portland startup community and engaging with corporate partners like Wieden+Kennedy," said Vince Porter, Executive Director of Oregon Film. "We're excited to borrow from their learnings to have a similar job creation impact on the creative industry in Oregon."

Beginning in Portland with plans to expand statewide, Oregon Story Board is designed to further the burgeoning digital storytelling cluster — a broad spectrum encompassing everything from filmmakers to video-game development to the technology that enables those industries — in Oregon by focusing on education, research, community building, incubation, and promotion of both startups and established organizations that are making the state a compelling location for creative exploration.

The organization plans to garner funding through state and federal grant programs, complemented by private industry that recognizes the value of digital storytelling and its impact on the Oregon economy.

As the first sponsor of the effort:  "Intel champions creativity in all its forms — but especially when it holds the potential for having a significant impact on creative industries and the Oregon ecosystem," said Tawny Schlieski with Intel Labs. "We're pleased to join Oregon Film and PIE in this pursuit and excited to see how we can push the limits of digital storytelling by leveraging Oregon's unique culture of innovation."
Oregon Story Board will be teaming with TrackTown USA for their first official project, the "Hack at Hayward."  In July 2014, Oregon will host more than 2,500 international athletes, team officials and journalists for the 15th IAAF World Junior Track and Field Championships. In anticipation of this exciting event, OSB and TrackTown USA are inviting a select group of Oregon's best technologists, creatives, and athletes to re-invent the way that the sport of track and field is presented to a global audience. "Innovation has been the cornerstone of the TrackTown community since Bill Bowerman arrived at the University of Oregon in 1948, and we are thrilled to partner with Oregon Story Board in shaping the sport for the 21st century," said TrackTown USA President Vin Lananna. The Hack is focused on creating a genuinely innovative platform that shines a light on the robust stories of competition and triumph that begin well before the athletes step on the track, and continue well after the event is over. At OSB, "we believe that anytime we get Oregon's best technical and creative talent together in a room, they are capable of revolutionary thinking. In Oregon, we have the talent, and the will to remake traditional media for the 21st century" said Vince Porter, Executive Director of the Governor's Office of Film and Television.
About Oregon Story Board
Oregon Story Board is a statewide non-profit organization that actively promotes the growth of digital media production in Oregon through investments in Incubation, Education, and Industry Development.
OSB's goals:
—Incubation: Invest in startups that support a statewide digital media ecosystem
—Education: Train Oregonians to lead the new wave of digital production
—Industry Cluster Development: Catalyze growth by matching new business opportunities with talented digital media producers
For more information, go to www.oregonstoryboard.org and sign up for updates or follow @orstoryboard on Twitter.
About TrackTown USA
TrackTown USA is a non-profit organization focused on the promotion of running and track and field in the United States by establishing the state of Oregon as the premier destination for events in North America. In addition to serving as the organizing committee of the 15th IAAF World Junior Track and Field Championships in 2014, TrackTown USA hosted the 2012 and 2008 U.S. Olympic Team Trials in track and field.
For more information, go to www.gotracktownusa.com or follow @gotracktownusa on Twitter.