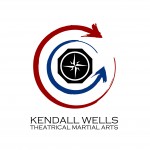 With more film incentives for Oregon, producers are looking at Portland to shoot more upcoming shows and films, most of which require actors to perform their own basic action. But the actor MUST know the essentials.
Date: March 24th, 1 – 4 PM
Location: Crossfit Hillsdale
Class Content: We'll cover the action essentials that actors need to walk onto set, giving students an edge over the competition. We'll break down, recreate, and shoot an action scene from NBC's hit show, Grimm. Training will be completely practical, totally applicable, and loads of fun!
Cost: Only $60 per person, $45 per person student discount.
Sign-Up: RSVP to [email protected] to arrange payment.
More info is available at kendallwells.com.
http://www.youtube.com/watch?v=lVhUkIsJemw