Willamette Writers is soliciting entries for the 2013 FiLMLaB's "Script-to-Screen" short film scriptwriting competition.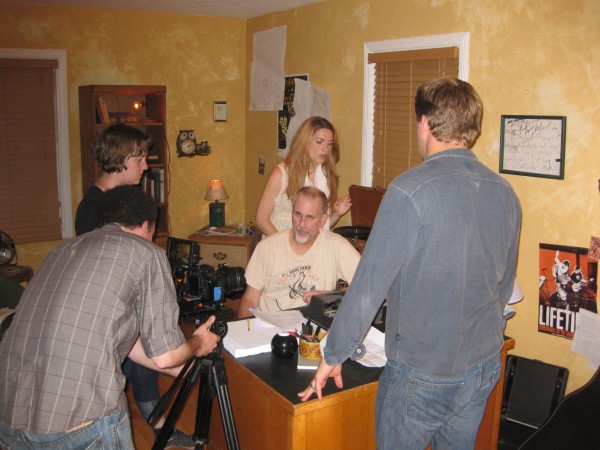 We seek writers with the ability to tell a compelling story quickly and cinematically, while adhering to a theme and a practical eye towards real-life movie production. Unique to scriptwriting contests, the Script-to-Screen Competition grand prize is this: we will produce a short film based on the winning script! The winning writer will have the opportunity to meet and collaborate with our production team, attend the filming–in short, to experience the collaborative process of filmmaking! The resulting film will premiere at the 2013 Willamette Writers Conference in August.
Guidelines: Scripts are limited to 7 pages, in standard screenplay format. Stories should unfold within one principal location and feature nor more than four main characters. Writers are encouraged to incorporate this year's Conference theme celebrating the Northwest's "Fresh Brewed" coffee, breweries, and/or creative spirit. Scripts will be judged on their writing, adherence to theme, and on the practicality, given time and budgetary constraints, of producing the story–in other words, how well will this story translate from the script to the screen?
Submission period: Scripts must be received by Willamette Writers no later than Friday, March 15, 2013 to be considered.
Entry Fee: $25 for general public, $20 for Willamette Writers members.
For more information, we invite you to come out on February 5, 2013 to the Old Church in downtown Portland for a presentation about this unique competition. On Feb 5, we'll also be showing last year's winning film, "Alis Volat Propriis" by Haley Isleib at the Willamette Writers meeting. Details here.
Screenwriters, storytellers–this is your chance to realize the dream of having your work produced and splashed onto the big screen for the world to see–don't pass this up!