It's that time again.  The Portland area Visual Effects & Animation user group, VFX/PDX, has their winter meeting on tap, and it will surely heat up an otherwise chilly Monday night.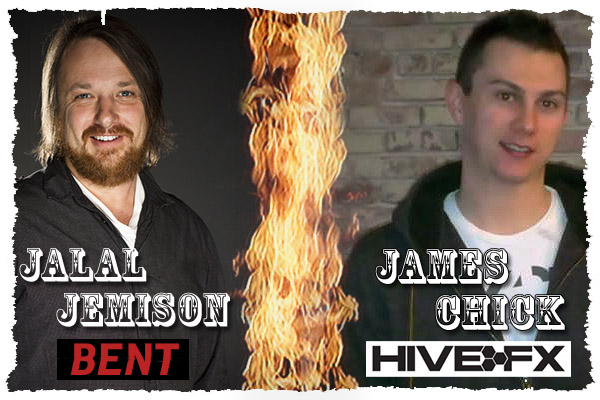 Lead Compositor James Chick of Hive-FX will be showing in-depth breakdowns of their work on the series Grimm, as well as other projects from a very hopping 2012.  James is a talented Compositor who's weapon of choice is Adobe After Effects, and recently he's been funneling his free time and filmmaking skills into an impressive run of short films, which should make his presentation one not to miss.
Also headlining this meeting will be Colorist Jalal Jemison, who controls the all important final color sweetening step as projects at Bent Image Lab make their way to the screen.  Color grading tools have really come a long way in recent years, and Jalal will be teaming with Blackmagic Design to show off the capabilities of DaVinci Resolve, which is becoming the industry standard film & video color software.  Jalal will show us not only some eye-popping images, but also just how he gets those images to pop.
Closing out the meeting, there will be a raffle with prizes including a license of DaVinci Resolve, and license of the newly released paint & roto software Silhouette v5, as well as an Artbeats Stock Footage gift certificate and other prices – all up, we're talking several thousands of dollars in prizes $$$.  Admission is always free, but the raffle proceeds will go to raise money for upcoming VFX/PDX meetings in the works for 2013 that will help import high profile speakers from the likes of ILM and team them with local heroes from LAIKA, etc.  Big plans!
This is a can't miss meeting for Portland filmmakers and image creators!  And aren't we all Grimm fans, after all?
Mark your calendars:
VFX/PDX Winter Meeting
Monday, February 11th, 7pm-9pm
The Clinton Street Theater
2522 SE Clinton St
Hope to see you there.