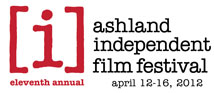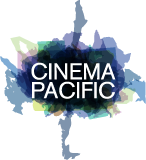 Once again in April Oregon is home to a series of great film festivals in consecutive weeks.  The eleventh annual Ashland Independent Film Festival is happening April 12-16. This year the festival is honoring acclaimed director Julie Taymor.  With Ms. Taymor's experience in both live theater and film, it makes perfect sense that Oregon Shakespeare Festival Artistic Director Bill Rauch will join Ms. Taymor on stage for a certain lively and engaging discussion.  Other filmmakers expected to be in attendance include documentarian Ondi Timor and director Lynn Shelton.  Also connected to the festival is The Science of Animation at ScienceWorks Hands-On Museum featuring a special exhibit from LAIKA.  Portland director Chel White will be screening his film "Bucksville" and Ashland based director Scott Blum will be screening "Walk In" which was also shot in Southern Oregon.
The following week (April 18-22) in Eugene, Cinema Pacific will be presenting a wide array of programming for its third year.  In addition to a focus on Japanese Cinema, the festival will also host Hong Kong based superstar Daniel Wu.  As has been the case in past years, the festival has done a fantastic job finding the connections between Asian Cinema and the University of Oregon.  Mr. Wu graduated from the U of O in the 90's and also founded the Wushu Club.  Other programming at the festival includes a focus on animation including friday night's "Portland Animation Now".

If you are still thirsty for film festival screenings by the end of the month, be sure to check out the DisOrient Film Festival which will take place April 27-29.  This festival always finds some of the best films coming out of Asia and this year is certain to be another great year.