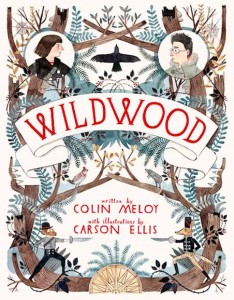 "How five crows managed to lift a 20-pound baby boy into the air was beyond Prue, but that was certainly the least of her worries."
As if being the lead singer of one of the most highly-thought of bands around wasn't enough, Colin Meloy – front man for the Decembrists – has added author extraordinaire to his list of titles. His children's book Wildwood, also featuring fantastic illustrations from Carson Ellis, is set to hit stores August 30th.
We've got the full story over on the Oregon Animation Blog, including links to some musical extras and a stunning animated trailer courtesy of the folks at LAIKA. Click over to the Oregon Animation blog to read all about it.