"Golf In The Kingdom" adapted from the well read 1970's classic novel by Michael Murphy (and shot on location at Bandon Dunes Golf Resort, Oregon) will screen at McMenamins Edgefield on August 6th – events from 4.30PM  onwards.
The screening is free to the public.  Tickets are available for purchase of  a VIP Golf Package or VIP reception – for details look here.Murphy himself will be there, as well as the film's producer, Mindy Affrime, director, Susan Streitfield and actor Mason Gamble amongst others.
The cast comprises of:
David O'Hara – Shivas Irons
Mason Gamble – Michael Murphy
Malcolm MacDowell – Julian Lange
Frances Fisher – Eve Greene
Tony Curran – Adam Greene
Julian Sands – Peter McNaughton
Joanne Whalley – Agatha McNaughton
Jim Turner – Balie MacIver
Catherine Kellner – Martha McKie
Products from several Oregon companies were featured in the film, including beautiful golf bags by The MacKenzie Golf Bag Company,  hand-crafted right here in Oregon.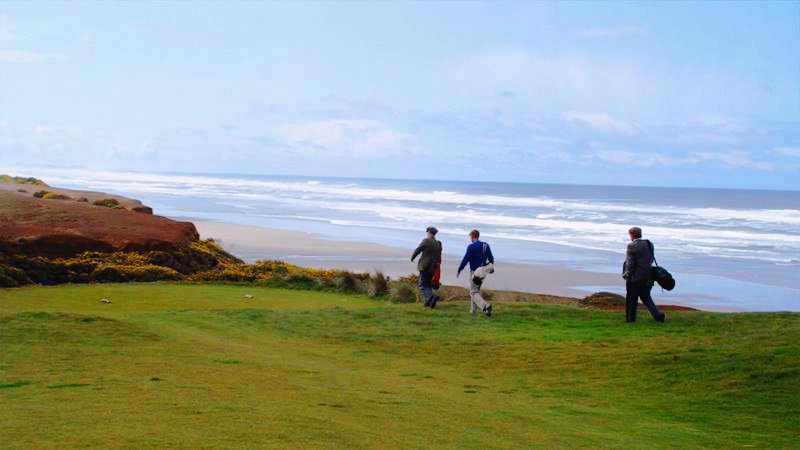 A nice piece of trivia – apparently the book's mythical golf course, Burningbush, was inspiration for the McMenamins Edgefield Pub Course.
-Jane