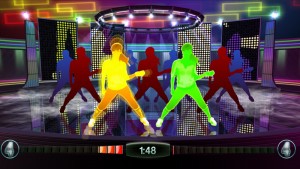 One of the cool things about the animation/VFX industry is that it's continually evolving beyond the established parameters. The artistry of a well generated scene or special effects sequence is now no longer confined to a piece of film, but has also begun to take on an interactive element as video games move closer to the cinematic boundary.
Pipeworks Software, based out of Eugene, is at the heart of this constantly shifting field. Ever turned on an Xbox or Xbox 360? Then you're familiar with their work – they did the boot loader animation for both systems. Last year, they had multiple games sell over one million copies each – a first for the company. One of these was "Zumba Fitness" for Microsoft's Kinect for Xbox 360 (the others were "Wheel of Fortune," "Jeopardy" and "uDraw Studio"). In June, "Zumba" surpassed "The Legend of Zelda: Ocarina of Time 3D" to hit #1 on the UK retail charts after seven months on the market. It is currently the only non-Nintendo product in the best selling of the week and is the #1 game on the whole in Europe and #2 in North America.
Read the entire case study on the Oregon Animation Blog or by clicking here.