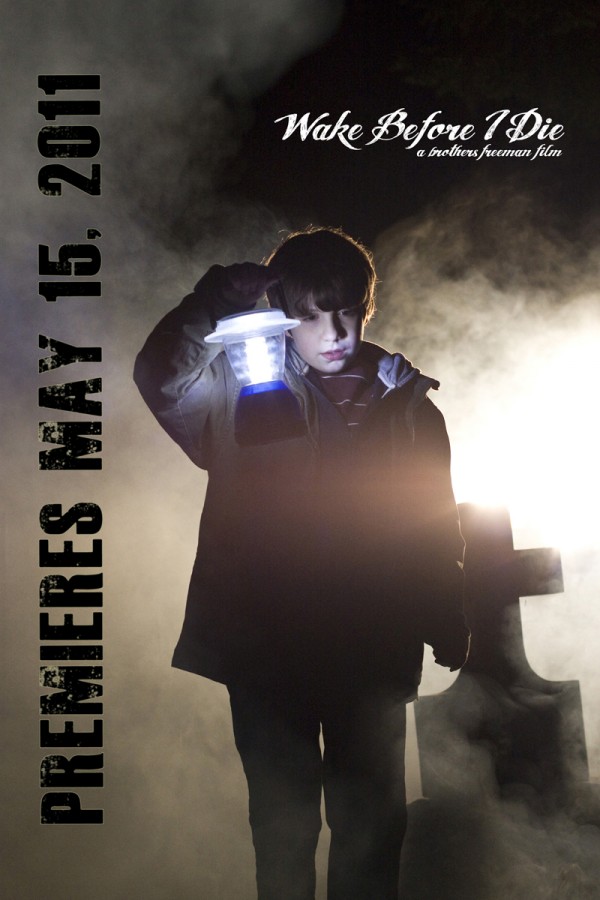 Shawn Levy from the Oregonian wrote an article about the upcoming premiere of the first iOPIF movie to be produced, "Wake Before I Die."
Read the Oregonian article HERE.
Sunday May 15, 2011  Free admission!
McMenamins Bagdad Theater at 6 PM
Portland, OR – April 22, 2011 –  Directed by brothers, Todd and Jason Freeman, and filmed entirely in Portland Oregon, the new motion picture, "Wake Before I Die," stars an all local cast and crew showcasing all that Oregon has to offer.
After moving his family to a small Northwest town, Pastor Dan Bennett begins to suspect that all might not be as idyllic as he first imagined.  Strange spiritual obsessions begin to unearth age-old secrets, and personal threats await anyone who dares confront them.  He realizes he must not only prepare his new congregation to face the assault, but also fortify his own home as evil seeks to invade and shake it to its very foundation.
The production features over 30 Northwest actors and hundreds of local extras.  Shot completely in Portland Oregon, "Wake Before I Die," was Executive Produced by Roger and Jen Wood, Produced by Robert Blanche, and Written / Directed by the Brothers Freeman.
While both Jason and Todd have been making films for over 15 years, this is the first film that they have co-written and co-directed.  This is also the first of many films to be produced that will be adaptations of their father's books.  The next collaboration is based on the book "The Dinetah Tapes" and will be called "The Rift."  Production will begin later this year.
Executive Producers Roger and Jen Wood have known the Bros. Freeman for almost 5 years.  They first Executive Produced Todd's feature film "Pray for Hell."  Since then, they have partnered with Todd and Jason to form Wooden Frame Productions.
WFP produced three features in 2010 that utilized the i-OPIF rebate from the state.  "Wake Before I Die" was the first film to utilize the i-OPIF program which provides rebates of 20% of goods and services and 10% of Oregon labor for films produced by Oregon filmmakers who spend a minimum of $75,000 but not more than $750,000 on their project. Over 50 cast and crew for the film were residents of Oregon.
Following production of "Wake Before I Die," "The Weather Outside" written and directed by Jason Freeman and "Cell Count" written and directed by Todd Freeman also utilized the i-OPIF rebate and will premiere later in 2011.
For more information about the feature film "Wake Before I Die" and the premiere go to www.wakebeforeidie.com or email us at [email protected]
***
PHOTO COURTESY OF DESTINY LANE.  FEATURING ELIJAH NELSON.