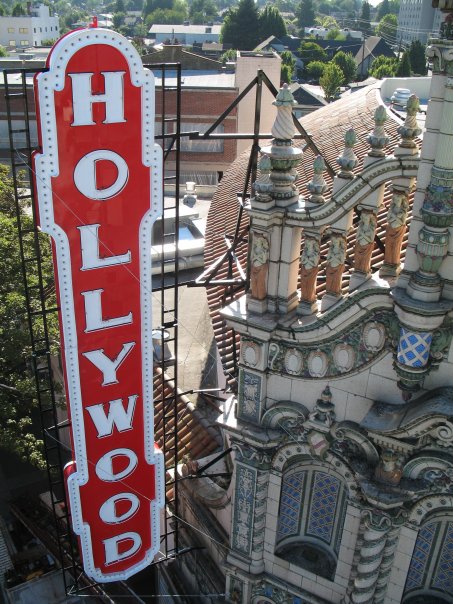 The Hollywood Theatre has launched a new logo, website and mission statement! We hope it better represents the new directions we are heading.
New mission statement: The Hollywood Theatre is a not-for-profit organization whose mission is to entertain, inspire, educate and connect the community through the art of film while preserving a historic Portland landmark.
We also have a special Groupon deal for membership today. $25 for a year membership plus 4 tickets. The membership gets you $4 movie tickets, free parking in the Whole Foods garage and an invite to a meet and greet reception with Miranda July (she is premiering her new film The Future here on May 7.)
Lots of exciting things happening here. Currently the lobby is being painted a warm terra cotta orange, bringing a feeling of mystery back to the space. Come check us out!