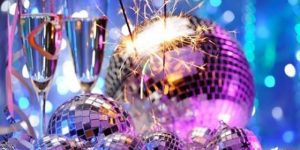 A Benefit for Southern Oregon Film and Media (SOFaM) 
Come celebrate the end of the year and support the southern Oregon film industry with the Martini Shot New Year's Eve Party!
The Martini shot is a Hollywood term that describes the final shot set-up of the day so named because "the next shot is out of a glass," referring to a post-wrap drink.
So grab your party hats and your noisemakers and join us for the best New Year's Eve Party in Southern Oregon!
Continue reading...

"THE MARTINI SHOT NEW YEAR's EVE PARTY!"