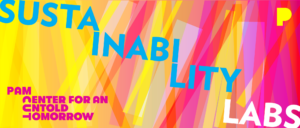 Applications are now open for PAM CUT's Sustainability Labs. U.S. based multidisciplinary creators, media artists, directors, and producers looking to change their personal model of creative, financial, and business sustainability are invited to apply.
Application deadline is July 1, 2023.
Preference will be given to mid-career artists, storytellers, and creative producers who have completed at least one significant project in at least two disciplines or mediums. Alternatively, applicants who have completed work on a project and are now in significant development in a new medium, form, or format will be considered on a case-by-case basis. For more information and online application, please visit here.