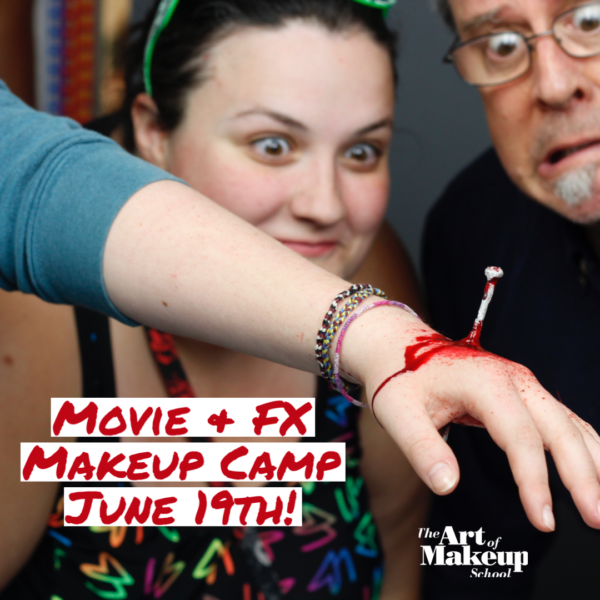 Movie & FX Makeup Summer Camp
June 19-22, 2023
10am-3pm (Mon-Thurs)
We are excited to offer this new Summer Makeup Camp theme focused on special fx and film character makeup! Learn the secrets behind realistic makeup fx tricks used in your favorite movie and tv shows, then write your own story and watch it come to life. A Certificate of Training & pictures of your work will be provided
Topics covered include:
Day 1 – Bruises, cuts, gashes & scratches
Day 2 – Bullet holes, burns, & broken bones
Day 3 – Sickness, dirt, blood, tears & other character tricks. Intro to prosthetic application.
Day 4 – Make a movie! Students will write a short story, requiring some cool makeup fx and watch it come to life! Actors will be workshop students. Parents are invited to watch the performances. No pressure, students can always opt out of performing. Workshop includes photo shoots at our in-house pro photo studio, and digital files of all pictures taken.
4-day workshop
Registration: $340
SMC FX Kit: $45
Total: $385
503-244-1558