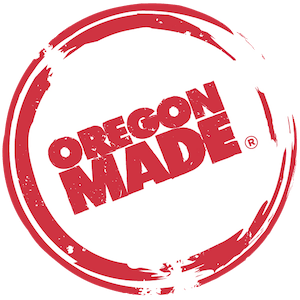 The winners of this year's "Tell Your Story" grants are Karina Lomelin Ripper and Luann Algoso & Christian Henry. These filmmakers will receive a non-project-specific grant of $15,000 and at least six months of direct support from the Oregon Film Office as well as shared office space at Desert Island Studios. The grant was designed to support a non-project-specific, virtual residency, allowing filmmakers to develop, explore, and shoot the stories they want to tell in any film format they choose. The grant is intended to support early or mid-career filmmakers looking to move forward in the film, media, and entertainment fields in Oregon.
The quality of work and the breadth of talent that submitted for the grant was extremely high with the largest number of submissions for any of our programs being received. The "Tell Your Story" grant is administered by Oregon Film and the Oregon Made Creative Foundation and is funded through the Creative Opportunity Program.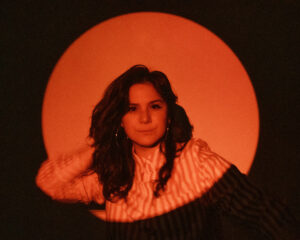 Karina Lomelin Ripper is a Mexican-American film director whose work focuses on bicultural perspectives and Latina/x characters. Her films include short documentaries, indie films, and commercial productions, and have won awards such as; Best Documentary Short at the Official Latino Film Festival, a Vimeo Staff Pick, and have aired on PBS. Karina's production experience includes associate producing on programs for National Geographic WILD, HBO, and A&E Films. She was also accepted into prestigious programs such as the inaugural Eastern Oregon Filmmaker Residency and the Venice Biennale Micro-Budget Cinema College Workshop as a producer on the feature film Clementine. Currently, Karina is developing short PSAs that advocate for bodily autonomy, abortion services, and gender-affirming care and she is in pre-production on a narrative short film.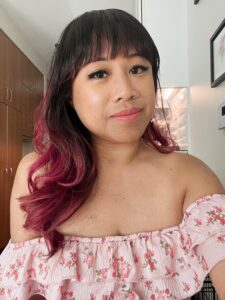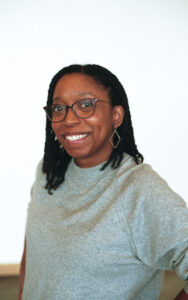 Luann Algoso is a queer and disabled Pinay cultural worker with over a decade of experience in digital strategy, creative production, and grassroots community building. Christian Henry is a filmmaker who works as an Associate Creative Director at Funnelbox. Luann is the creator and star of "Gabby Antonio Smashes the Imperialist, White Supremacist, Capitalist Patriarchy!" a comedy web series about the trials and tribulations of a young woman of color who struggles to do good in the whitest city in America–Portland, Oregon. Gabby wants to change the world, but it's not quite happening – yet. This series has received praise from Willamette Week as "One of the Most Realistic Representations of Portland Yet." The series is directed by Christian and both Luann and Christian are members of the writing team.