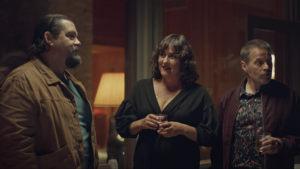 After over two excruciatingly long years, the Oregon-made film Earthlings from Portland filmmaker Steven Doughton and producer Jacqueline Gault will get its World Premiere as the only US film in the 2023 International Competition at the 2023 Goteborg International Film Festival on February 2nd in Goteborg, Sweden.
"We completed the film just prior to the pandemic, and were crushed when festivals went online for nearly two years. We wanted the big festival premiere experience, so we held the film back and waited patiently," notes Gault. "We're thrilled that our patience finally paid off!"
Based on the short story by Portland author Jonathan Raymond (Mildred Pierce, First Cow), the film follows the story of two Mexican day laborers who are invited to their employer's private dinner party, leading to a clash of cultures and beliefs. The film features a talented cast including Luis Chávez, Kelvin Han Yee, Daniel Edward Mora, Tina Holmes, and James LeGros. The film is produced by Gault and Doughton, and has been praised by Executive Producer Todd Haynes (who was also an EP on
Doughton's first film Buoy) for its exploration of "the simplest of American ideas and the most complex". Anna Byvald of Silver Films serves as the film's Swedish co-producer.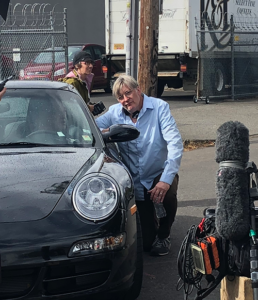 "I've always been drawn to dialogue-rich movies, in which dramatic shifts in plot or character can hinge on a single thread of conversation," said Doughton. "In 'Earthlings,' the audience should discover (as the characters themselves do) that these five people have secrets and depths they rarely share with anyone."
Steven Doughton is a writer and director from Portland, Oregon. His films have played at Viennale, MoMA and Anthology Film Archives, and he has directed music videos for Aphex Twin and Stephen Malkmus. His films are part of the permanent collection at MoMA in New York.Oregon-Made Feature Film "Earthlings" sets premiere at Gothenburg International Film Festival
The film was shot in and around Portland, Oregon in September of 2018 with post-production completed just prior to the pandemic lockdown and proudly showcases the talent of our local crew base. Visit