THE VOICE OF PINK MARTINI, CHINA FORBES, IS RELEASING HER FIRST NEW SOLO MATERIAL IN 13 YEARS 
THE OFFICIAL MUSIC VIDEO FOR "RISE," THE SECOND SINGLE FROM FORBES'S UPCOMING NEW ALBUM, PREMIERES WORLDWIDE ON WEDNESDAY, SEPTEMBER 7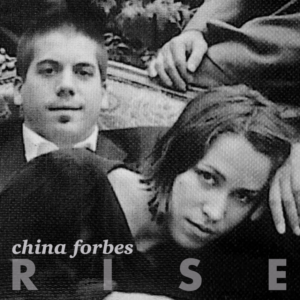 Pink Martini, Portland Oregon's globetrotting, self-described "little orchestra," is excited to announce that lead singer China Forbes, the Voice of Pink Martini since 1995, is releasing new solo material on the band's label Heinz Records for the first time since her autobiographical album 78, which came out in 2008. The second single from this long-awaited new recording project is "Rise", a personal and uplifting tribute to Forbes's friend and former bandmate, percussionist Derek Rieth, who lost a long battle with bi- polar disorder and died by suicide in 2014.
Listen to "Rise" on Spotify here
Listen to "Rise" on Apple Music here
Listen to "Rise" on Soundcloud here
CLICK HERE TO WATCH THE "RISE" VIDEO ON VIMEO
CLICK HERE TO WATCH THE "RISE" VIDEO ON YOUTUBE
The official music video for "Rise" will premiere worldwide on YouTube and Vimeo on Wednesday, September 7, during National Suicide Prevention Month, and in the middle of National Suicide Prevention Week. The video was produced by filmmaker Joanie Fox, Howie Bierbaum, AJ Gordon and Sascha Fix. Fox and Gordon co-directed the video on location in Portland, Oregon, and the nearby Columbia River Gorge, with editing by acclaimed Portland-based filmmaker Jacob Pander. In addition to Forbes, the video features members of Portland's Lions of Batucada, a Portland-based Brazilian-styled marching samba ensemble, co-founded in 1996 by Derek Rieth, along with Pink Martini percussionist Brian Davis. The song "Rise" will also be featured in the upcoming feature documentary film Beatlore, about the life of Derek Rieth which is also being directed and produced by Fox.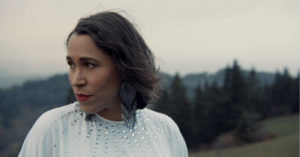 In 2021, Forbes released her first new solo material in over a decade, with the single and video "Full Circle." She has also recently co-written, with bandleader Thomas Lauderdale, Pink Martini's two latest hits, including "The Lemonade Song", released in 2020, which has over 9 million streams on Spotify alone. About "Rise," Forbes says "When my bandmate and great friend, Derek Rieth, was suffering with depression, I sent him a text with some imagery that I thought might help him: 'Rise to the surface of the water, so you can feel the sun on your face again…' I thought that if he stopped resisting the phase he was in, he would rise up out of its grasp. But depression is a desperate, enervated place, and too many of us cannot see a way out. After Derek died by suicide, the words in my text became a song—a song that I hope will help anyone who is suffering from hopelessness. There is hope, and I hope you can feel it."
Interested in an exclusive or shared online premiere of "Rise" the day before the public release? Please contact Heinz Records Publicity Manager Claire Dennerlein: [email protected]
The upcoming documentary, BEATLORE, is a look at the life and legacy of Derek Rieth, former percussionist with the world-famous band Pink Martini. Derek was always running towards life but during a manic phase followed by a deep depression Derek died by suicide. Derek was world renowned for his mastery of Brazilian and Afro Cuban drumming. Everyone who met Derek fell in love with his charismatic nature and undying passion for music and community.
To learn more about the upcoming documentary please visit https://beatlore.com Thank you to our community partners, The Hollywood Theatre and Cascadia Health.
http://pinkmartini.com/
https://www.instagram.com/pinkmartini/
https://twitter.com/PinkMartiniBand
https://www.facebook.com/pinkmartini

https://www.facebook.com/beatloredocumentary
https://www.instagram.com/beatloredocumentary