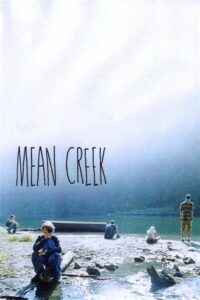 Next up at our #OregonMade Film Series at The Hollywood Theatre is Spirit Award winning "Mean Creek." The screening is August 17 at 730p. Writer/Director Jacob Estes and Producer Susan Johnson will be in attendance for a Q+A after the film and we will be screening their personal 35mm print. This screening is free to all Hollywood Theatre members.
Four guys and a gal set off in a row boat on the Clackamas River with the school bully to teach him a lesson. What could go wrong?
Deftly moving between moralism and outrage this tight thriller from Jacob Estes makes you feel sympathy, judgement and everything in between. Starring the likes of Rory Culkin and Josh Peck (both looking and playing characters that are miles away from "Under the Banner of Heaven" and "The Wackness"), some might even call this the tense counterpart to that other #OregonMade kids-banding-together-on-a-surprising-journey stalwart "Stand by Me."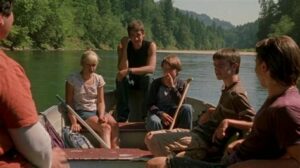 Filmed in and around Estacada in 2003, the summer-snowy peaks of Mt. Hood remind us of where we are even if the tides of your emotions keep shifting.
More info and tickets here.