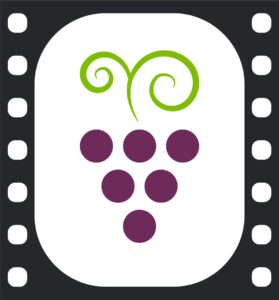 McMINNVILLE, OR: The McMinnville Film Festival Foundation is proud to announce that Heather Older has been named Executive Director of the McMinnville Short Film Festival (MSFF).
Heather Older takes the reins of the MSFF as it enters its 12th year after working closely with the festival over this past year as a volunteer. Heather has a deep love for film and filmmaking and has served as a voting judge for various short film festivals.  As writer and producer, Heather is coming off the 2020-2021 film festival circuit with her six-time award winning comedy short, "AC."    She is a recent transplant to Oregon after 23 years in Los Angeles.  While in LA, she wore various hats and headsets, most notably as Production Coordinator for Jon Favreau's "Dinner for Five" on IFC, and as a Project Manager in the Entertainment and Media Division at Korn Ferry International. She holds a BFA in Communications Design from Syracuse University and attended Central St. Martins in London where her concentration was storytelling through fine art photography.
"Everyone involved with the McMinnville Short Film Festival is excited to welcome Heather to the team. Heather has the love for this festival and will take what we know as a great festival and turn it into an even greater festival," says MSFF co-founder Nancy Morrow. "I feel confident turning over this role to Heather."
Morrow is stepping down from the Executive Director role after founding and running it with her husband, Dan Morrow, for 11 years. The Morrows look forward to being involved in a lesser way and hanging out with the filmmakers as audience members rather than organizers.
"I'm thrilled to be helming this amazing festival.  Dan and Nancy have built an incredible foundation to showcase independent film and to celebrate the art of short film making. My goal is for MSFF to remain focused on emerging filmmakers and storytellers while at the same time increasing MSFF's visibility and audience reach," says Older.
The MSFF has twice been name Top 100 Best Reviewed Festivals on FilmFreeway.com, the online portal for filmmakers to submit films to over 9,000 festivals worldwide.
About the foundation: The McMinnville Film Festival Foundation is a non-profit organization that seeks to encourage the work of amateur and professional filmmakers, and to provide a venue where their work can be seen.
www.mcminnvillefilmfest.org