Outside the Frame hosts a screening of new films from their members – good films about a bad year by homeless and marginalized youth – at the Hollywood Theatre on September 30.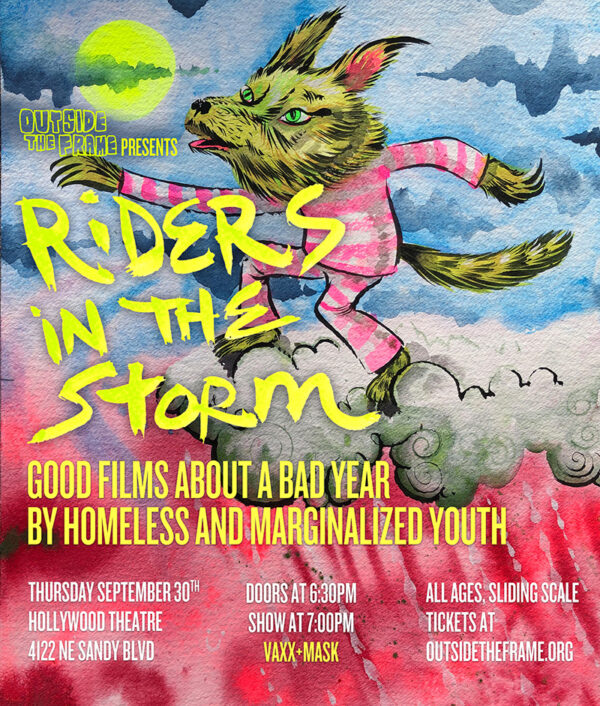 This screening features a variety of short films: music videos about the Movement for Black Lives featuring Mic Crenshaw and the Oregon Symphony, documentaries about grassroots, government, and healthcare efforts during COVID, and more.
Outside the Frame trains homeless and marginalized youth to be directors of their own films and lives.
Book your tickets here: All funds go to support our filmmaking programs.