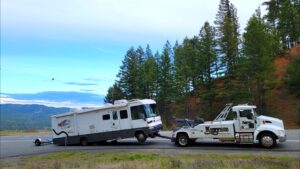 My wife and I are career Youtubers. We travel the country in a 34′ class A Winnebago, documenting our adventures all the way. Between us, we host three channels. I am That Nate Guy on YouTube, Marion is Life Unboxed, and together we are Romancing The States. We recently had the honor of falling in love with the beautiful state of Oregon when the engine in our RV gave out while traversing the mountains of California. Instead of planting ourselves in a boring hotel for 2 months awaiting the repairs, we continued on our journey, exploring Oregon in our little yellow Pontiac G5. We made temporary "homes" for the first two weeks, in Sunriver and LaPine, before bouncing around Eugene, Cottage Grove, Franklin, Veneta, and Junction City, then settling in for a week in Astoria, before heading back to Brownsville, Portland, and Ashland. When you visit my YouTube channel, you'll find that the main attraction is Halloween, but in the "off-season", I host a weekly show called Saturday Night Snack and a Movie. Now that I am traveling full time, the format of that show is moving more towards documenting locations where my favorite movies were filmed, which is what brought us to Oregon in the first place, as Stand By Me, and The Goonies, are two of my all-time-favorites.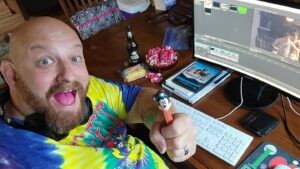 In researching the locations for both of these films, I found myself among the most unexpected, amazing community of film aficionados. An entire state that recognizes, embraces and encourages awareness of the fact that many of the most iconic films of our time, were made right here in Oregon. Some of them you may already know, like Twilight, Kindergarten Cop, and Short Circuit, but even I was surprised to find others such as Overboard, The Ring, and The Shining.
Armed with this new excitement and motivation, and my already obsessive work ethic, I created two of my best works of art with my Goonies and Stand By Me filming locations episodes. And right on the heels of all of these films, is the Oregon Film Trail, documenting and placing signs in several locations across the state to identify these filming locations.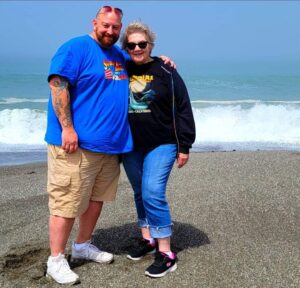 As if the mountains, waters, trees, and absolutely gorgeous scenery were already not enough to pull our heartstrings, the annual Goonies Day, and Stand By Me Day celebrations, The Oregon Film Trail, and the incredibly wonderful people behind it all, have made for our inevitable return.
If you'd like to see any of our YouTube adventures, I cordially invite you to click any of our channel names above, and they will take you to our respective channels.
Next up… Napoleon Dynamite in Preston Idaho!
Oregon Film: We hope Nate and Marion come back soon and travel the entire Oregon Film Trail! Check out their video they made exploring Brownsville where Stand By Me filmed.