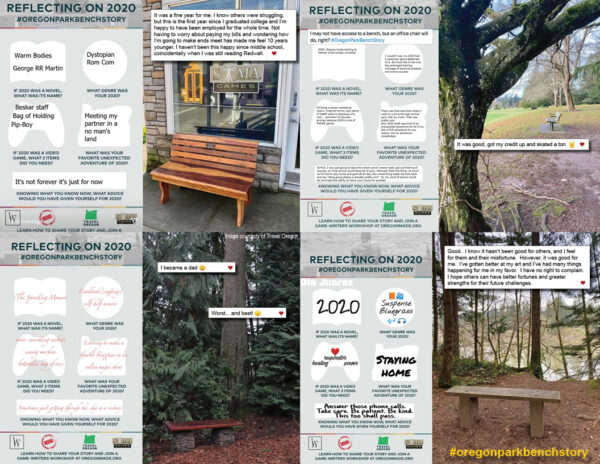 Late last year, the Oregon Made Creative Foundation, Willamette Writers, Soma Games, and Travel Oregon  came together and asked people to help unpack 2020 by imagining sitting on a favorite Oregon park bench, reflecting on 2020, and posting an image to Facebook, Instagram or Twitter using one of the prompts below:
Knowing what you know now, what advice would you have given yourself for 2020?
What genre would you name your year in 2020?
If 2020 were a video game, what 3 items would you have prepared yourself with?
If 2020 were a novel what would you call it?
What was your favorite unexpected adventure of 2020?
We are all storytellers at heart it seems – we had some amusing, poignant, and thoughtful responses.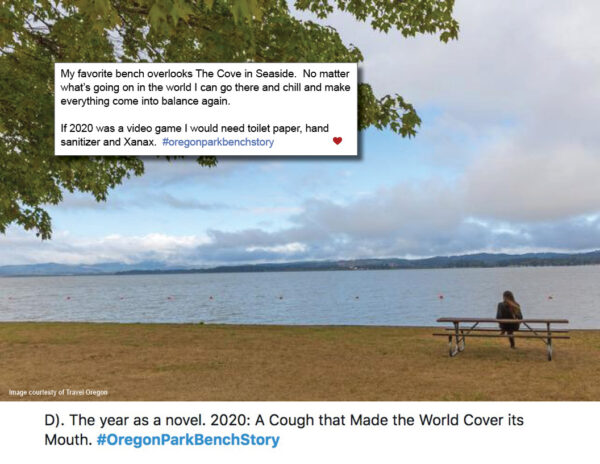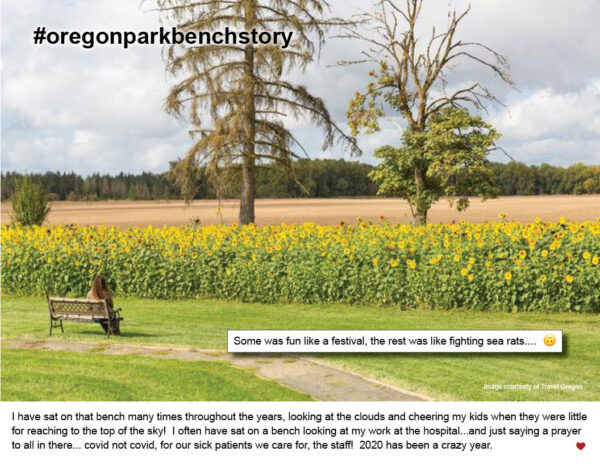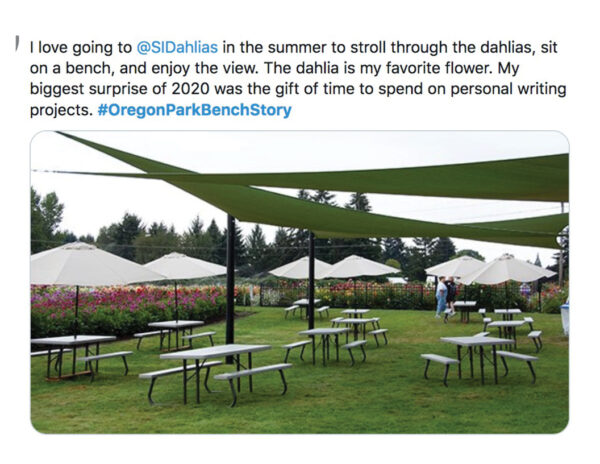 The tradition of storytelling has shaped cultures across the globe for thousands of years. The uniquely human tradition of storytelling is a powerful tool that connects across generations, cultures, and countries.  Through the ages on every continent, people would gather in caves, in the desert and forests, on the savannah, and much later on village greens, in town markets and city green spaces – all coming together to talk and share.  In more recent times, the humble park bench has become a familiar icon, a tangible place for all people to gather to think, talk, share, debate, complain, recite lore –to tell stories. As social media has evolved, storytelling has moved on-line, and in some ways moved away from a collective telling to a much more individual telling. ​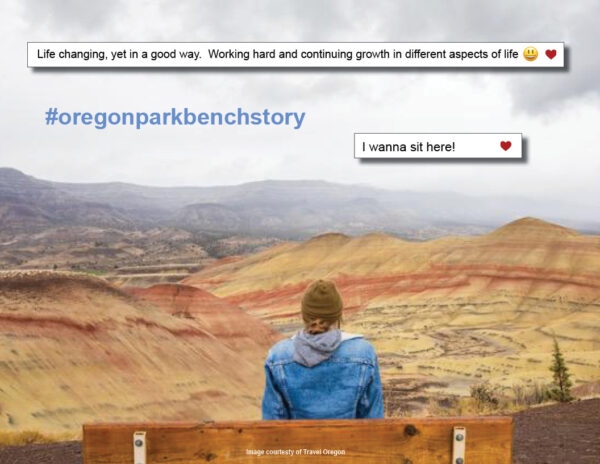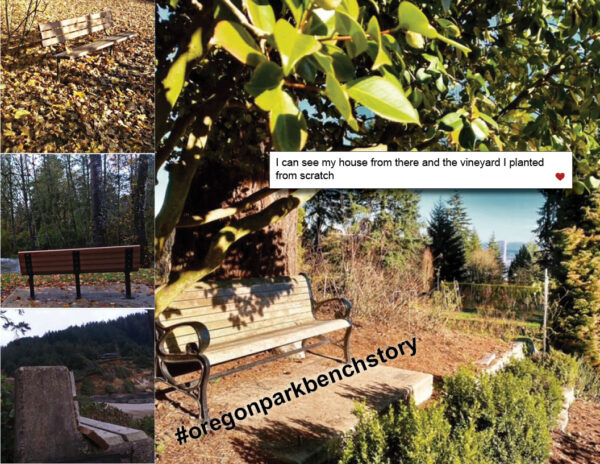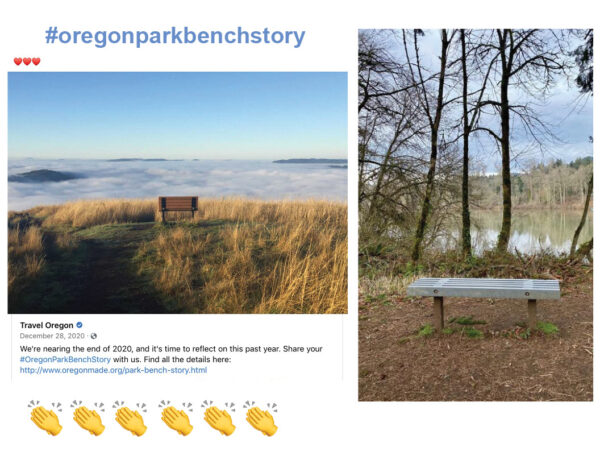 Willamette Writers and Soma Games want to provide you with an access-all-areas pass into the craft and career of video game writers!
Watch this space for news of an online presentation where participants will learn the ins and out of vi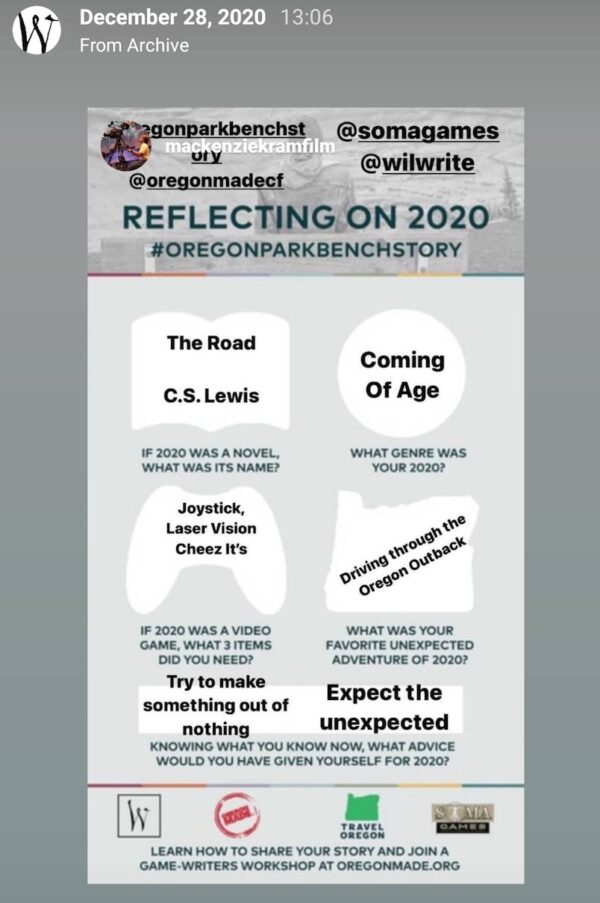 deo game writing, both from a technical and a business perspective. Explore the words and worlds behind some of SOMA's most popular games and hear from a panel of industry experts who will transport you into a space where your imagination is celebrated!
Video games are places where exploration of characters, circumstances, and conflict sit front and center just as they do in books and short stories. The craft and career of a games writer, although differing from other forms of media, is rooted in the fundamentals of compelling storytelling. With video games now arguably situated as the most influential form of media, writers would be amiss not to consider this industry as their chosen career path.
Regardless of your writing experience level or background, our presentation will equip you with inspirational ideas and approaches to craft your stories for this ever-growing audience and sector.
Thanks to all those who reflected on the #OregonParkBenchStory.
We dedicate this project to the memory of John Bergquist, one of the founders of Soma Games, (along with Chris Skaggs and Rande Bruhn) who recently died as the tragic result of an auto accident. John, who had been working with us on this idea from the beginning, brought much creativity, energy, and thoughtfulness to the project. We hope that by dedicating this bench, and the #OregonParkBenchStory to John, in some small way will help his kindness and wisdom will live on.