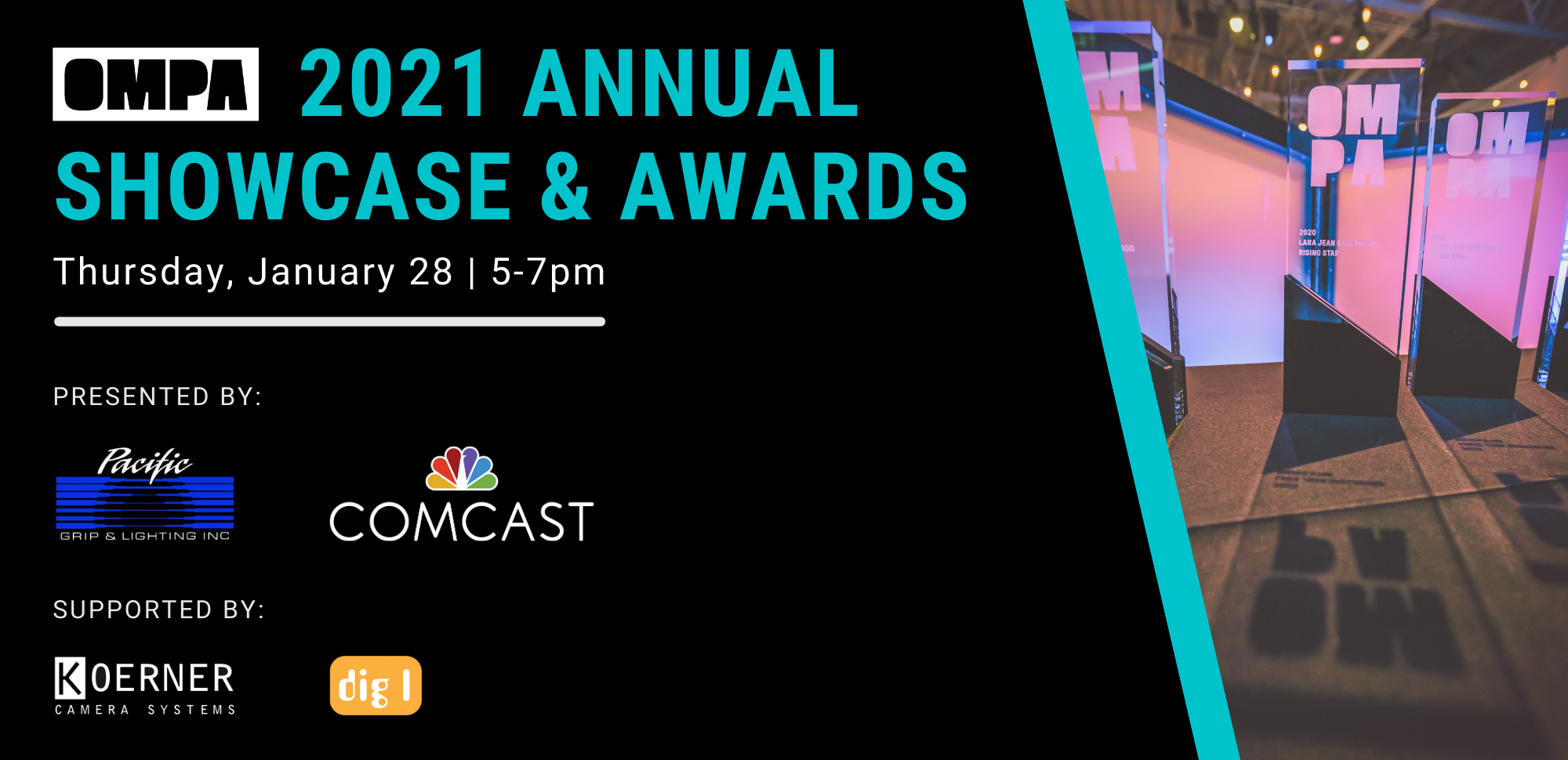 Tune in with the Oregon production community for OMPA's Annual Showcase & Awards, live next Thursday, January 28 from 5-7pm. 
Watch new work produced by your peers

Hear about what's happening to support a thriving industry

See OMPA's new Board of Directors

Learn the state of the industry from various perspectives

Meet those driving diversity and inclusion initiatives

Hear from OMPA's leadership team about the org's trajectory

Honor this year's Awards of Excellence winners
Speakers
This is a rare opportunity to hear from more than a dozen local industry leaders in one night!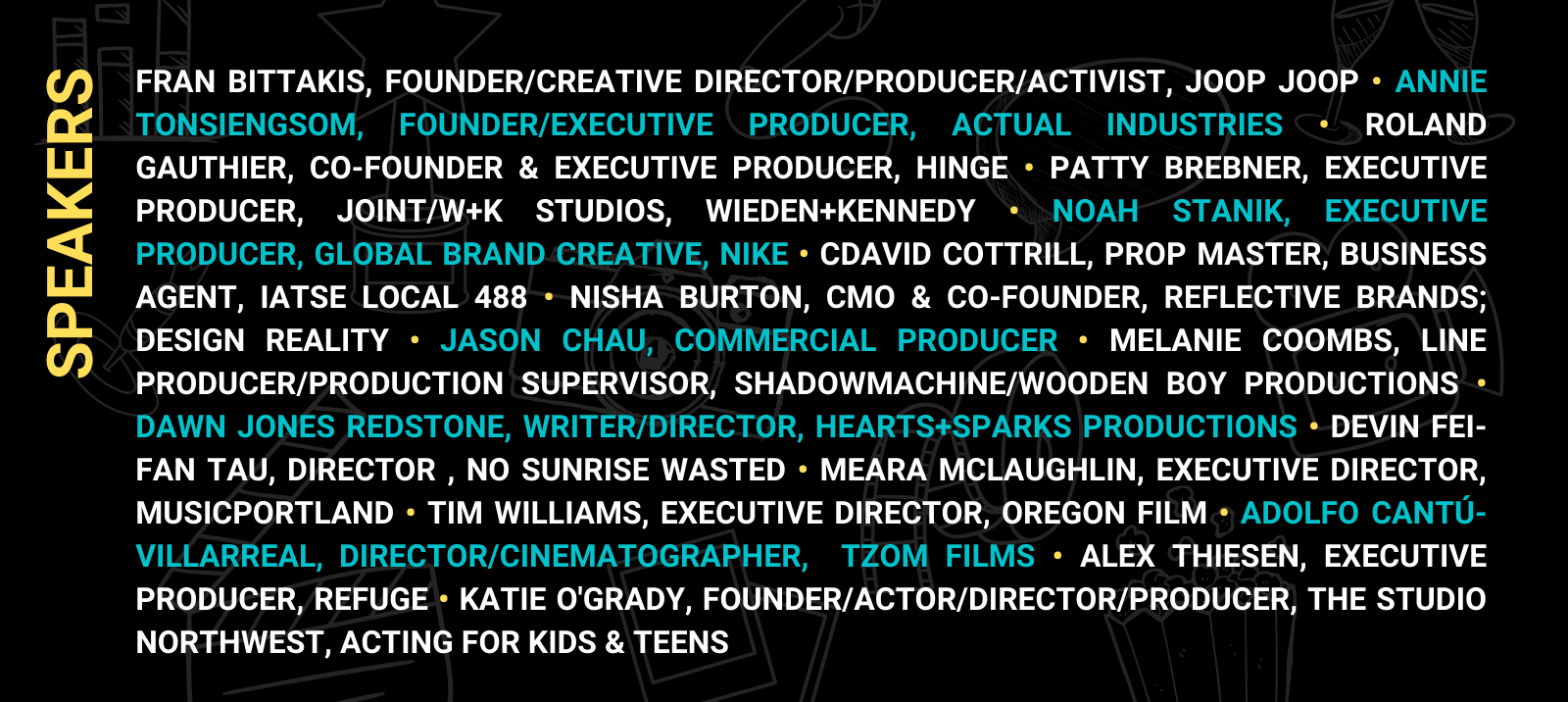 Event Sponsors
Presenting Sponsors
As a local rental house, Pacific Grip & Lighting can recommend the right person for your job. Feature films, commercials, still photography, and pro bono. They have the equipment, and they know the crew! Anything traditional to oddly obscure—if they don't have it, they know where to get it.
Comcast brings together engineers, designers, creators, storytellers, and entrepreneurs who are shaping the future of media and technology. They reimagine industries, reinvent technologies, and build the networks that bring people closer to the moments that matter most.
Supporting Sponsors
Koerner Camera Systems is the largest digital cinema rental house in the Pacific Northwest. From top-of-the-line cameras and premium sound equipment, down to expendables—they carry it all. Plus, a staff of experts to help you get the perfect shot. Locations in Portland and Seattle.
Digital One offers award-winning sound design, plus a plethora of other audio services. They're known for putting together strong teams, valuing relationships, and making the magic happen every time. Their facility is state-of-the-art, and the remote collaboration set up is bar-none.