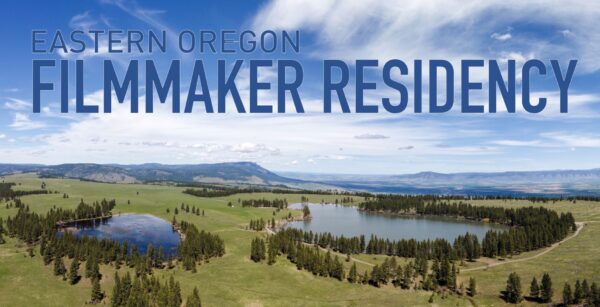 The Eastern Oregon Film Festival (EOFF) UNVEILS THE EASTERN OREGON FILMMAKER RESIDENCY
LA GRANDE, OR – Eastern Oregon Film Festival, an La Grande based nonprofit, is excited to announce the inaugural year of its Filmmaker Residency program. The residency is a month-long retreat for writers and directors to receive designated time and space to work on feature-length screenplays.
The application for attendance opens on filmfreeway.com on January 17 and closes on February 21, with an early bird deadline of February 7.
The goal of this 4-week program is for artists to walk away with a draft that has the potential to be produced in Oregon in the coming years, and for attendees to learn about resources and opportunities available to them for filmmaking in this region. Most importantly, this is a dedicated and focused time for talented writers to produce work in whatever form they see fit. Unlike most artist residencies, this is specifically geared toward filmmakers.