The Ashland Independent Film Festival is expanding Varsity World Film Week, its annual fall festival of new international films, into a two-week "Varsity World Film Weeks – Virtual Edition." The festival will run online from Oct. 2 through Oct. 15 via the organization's website: ashlandfilm.org, and is co-sponsored with Coming Attractions Theatres. Thirteen film selections can be viewed throughout the United States, while two films (The End of Love and Kuessipan) are available only to Oregon viewers.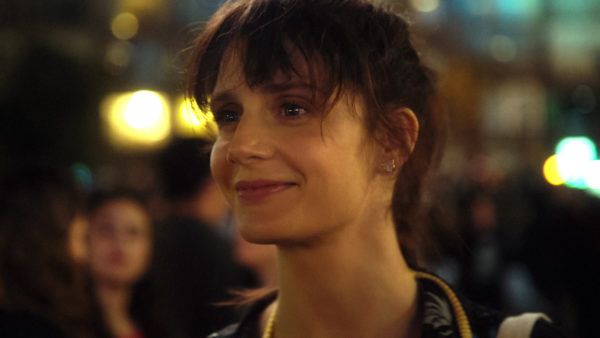 Erica Thompson, Executive Director of AIFF, released a statement addressing the organization's response to the recent tragic fires in Ashland and neighboring towns: "We have questioned just how relevant a film festival is in a difficult time for our community that has endured such significant loss. We kept coming back to our core belief that art nourishes the individual spirit, creates common ground among people, and helps illuminate a way forward in dark times. AIFF is committed to celebrating the diversity of  human experience through the art of independent film. It is with that spirit we invite you to participate in the upcoming Varsity World Film Weeks – an opportunity to explore foreign lands, perspectives, and experiences."
Varsity World Film Weeks – Virtual Edition, Oct. 2 through Oct. 15
Among the countries represented through the 15 selected films in the Varsity World Film Weeks are Chile, China, France, Israel, United Kingdom, The Netherlands, Saudi Arabia, Thailand, Iran, Hong Kong, Argentina, and more.
Tickets for Varsity World Film Weeks may be purchased at ashlandfilm.org. Each film will be available on the festival's Eventive film channel for 48 consecutive hours, and several will be accompanied by filmmaker Q&As.
Individual tickets are $10 each, and are discounted for seniors, students, and people experiencing economic hardship to $8 per film. A seven-film VWFW Passport is available for $60, discounted to $49 for eligible viewers, and an all-access pass to all 15 films is available for $100 or $80 discounted.  (Viewers outside of Oregon should note that two of the 15 films are not available to them). All proceeds from these events benefit the non-profit Ashland Independent Film Festival and Coming Attractions Theatres.
Synopses of the Varsity World Film Weeks films, along with trailers, and the film schedule can be found at ashlandfilm.org. Varsity World Film Week sponsors and community partners include Coming Attractions Theatres, Ashland Home Net, Rogue Creamery, The Earth and Humanity Foundation, and Project A.
About Ashland Independent Film Festival
Cited by MovieMaker Magazine several times as one of the "Top 25 Coolest Festivals in the World" and one of the "Top 50 Festivals Worth the Entry Fee," the Ashland Independent Film Festival is usually held annually in April in Southern Oregon. AIFF screens 100-plus independent documentary, narrative, animation, and short films in its festival and other year-round programs in Ashland, which is nestled in the beautiful Rogue River Valley. In response to the COVID-19 Pandemic, AIFF moved online for its 19th annual festival, extended its five-day event to 24 days, and was recognized by Smithsonian Magazine and MovieMaker Magazine as having one of the best virtual film festivals.