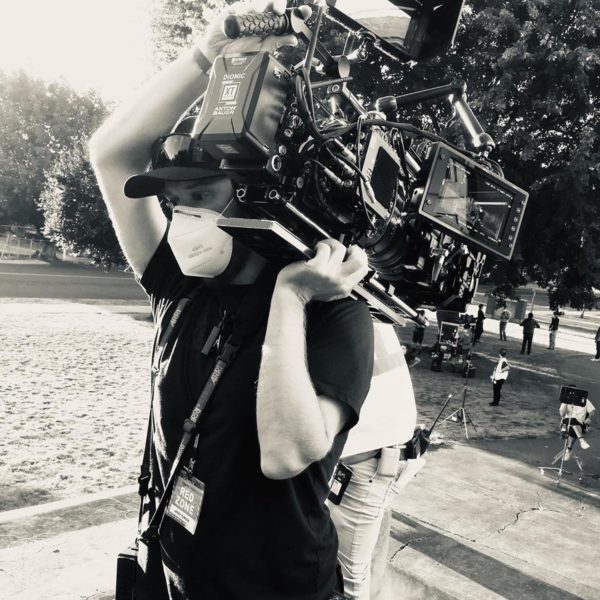 Like so many other businesses, the Oregon production community has been hit hard by the havoc that Covid-19 has wreaked.  Many community partners have come together to provide up-to-date information on safety procedures and new protocol guidelines that are being improved upon on all the time.  (OMPA has the latest here.) As production has slowly begun to come back we wanted to check in with some of our production support businesses to ask how they have been adapting to this new normal.
We will be making a series of blog posts on a variety of production businesses here in Oregon – we want to know what creative options have been put in place to offset the disruption that Covid-19 has caused.  We asked what aspects of doing business in this pandemic have been the most surprising, what have the successes been, what is the morale like, etc?  We first reached out to Koerner Camera Systems, "the Pacific Northwest's premier digital cinema camera rental house" and this is what Michael Koerner (Owner, Koerner Camera Systems) had to say:
Oregon Film: What are the main modifications you have had to make to accommodate this new normal? Which ideas have worked or have been successful, which ones not so much…
Koerner Camera: The main modifications are quarantining gear, social separation, and wearing face masks.  Once we started up again it is not that much of an inconvenience just an irritation always wearing a mask and having to wait a day while the gear is in quarantine.  Not a big deal though, all you really have to do is have common sense and wear a mask.
OF: Are there any surprising areas of growth in your business since the pandemic started?
KC: The main area of growth for us being an equipment vendor, are solutions for remote streaming so the client does not have to be on location.  Other areas of growth are more on set video transmission and additional monitors which helps to keep crews separate.
OF: Have you had to implement new training for your staff?
KC: There has been Covid-19 training and procedures for safety and we have had learned a lot about it. On the technical side, remote streaming has been a steep learning curve which seems to always be a moving target at this moment.  We are watching to see where things will settle and what department will take the lead on remote streaming.  We offer some solutions but many of the more complex solutions will be handled by a technician like a DIT(Digital Imaging Technician) which makes more sense than us providing a box that won't be suitable for the larger shows.
OF: If there has been any impact on staff morale, how have you successfully been able to mitigate this?
KC: Staff morale is high.  We were able to keep all staff full time in both offices for a few months before the PPP(Payroll Protection Program) money came through.  Initially, I didn't want any Federal assistance but then realized I would need it to keep from reducing my staff.  Employees did research and worked on projects from home for a couple of months and then slowly came back to work half time and then full time.  By July we were pretty much full staff with Seattle being a little slower to come around but both offices are busy now.
OF: What are you most proud of doing well during this challenging time?
KC: The thing I am most proud of is being able to not layoff or furlough any employees.  This was very important to me to keep the team intact.  Our employees end up working here for many years and generally don't leave.  The other thing I am proud of is transitioning the Pacific Northwest Lens Summit into the Virtual Lens Summit which happens on Fridays.  We have held 19 Virtual Lens Summits so far in the form of a Zoom Meeting and is attended by DPs, technicians, and filmmakers from countries throughout the world.  We plan to keep doing these events long after the pandemic is over, turning a bad situation into something positive, turning lemons into lemonade with lots of sugar!
To contact Koerner Camera:
M-F: 8:30am – 5:30pm
(503) 274-6533
[email protected]
2828 SE 14th AVE.
Portland, OR 97202