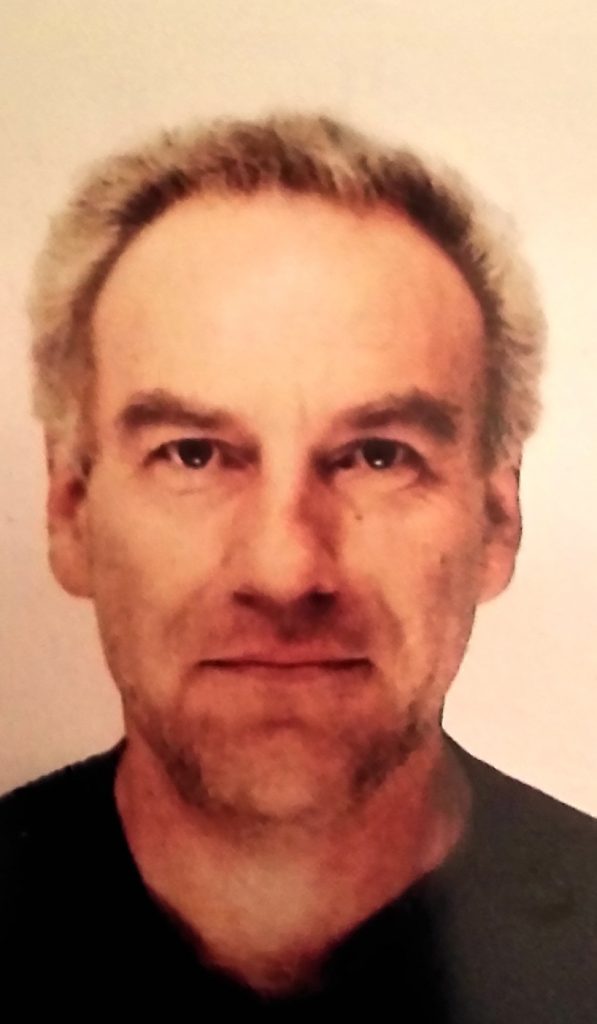 Over the years, Portland local, Greg McMickle, has expanded his skill-set to include many  talents; Propmaster, Production Designer, trumpet player, writer, and Proprietor of The Prop House.  We recently caught up with him to ask more about his time working on #OregonMade projects, specifically, "Mr. Holland's Opus" that shot here in 1994.
Oregon Film: How did you get your start as a Prop Master?
Greg McMickle: I received my degree in Film & TV Production from Mt. Hood in '77 and worked in various forms of media in Portland before moving to L.A. in 1979. Part of the move was prompted by music as well. My band, TuTu BAND (we've been together for 50 years now!), had outgrown Portland and it was time for us to move into a bigger market so the move south was two-fold for me. Initially, I was working on film then but subsequent strikes by SAG and WGA shut the business down for a while so I worked in music management for about 4 1/2 years at Kragen & Co. and along the way during my employ with them helped put together USA For Africa and Hands Across America and received a Platinum Album for "We Are The World". After leaving the music biz a friend who had been managing Ry Cooder, Wendy Waldman, Michael Franks and Captain Beefheart had switched over to props on big-budget commercials and needed an extra hand one day and it turned out that props were a perfect fit for me; varied skills, familiarity with tools and materials, detailed mind, etc. and so that's mostly what I've done ever since with forays into Production Design, FX and acting, etc.
OF: Was "Opus" one of your first features?
GM: No, my first feature was The Onion Field in 1979. Opus was shot in 1994.
OF: How hard was it to find some of the props from the era the film was shot in?
GM: Most of it was pretty straight forward for me as the key script elements were my personal fields of interest; band & orchestra, still photography, and vintage cars. Much of it mirrored my life as I was involved with the Portland Public Schools music program from 1964 to 1973, like the main character, Glen Holland.
OF: Any anecdotes around finding props?
GM: One of the more involved prop aspects was creating mimeographed paperwork for all of the school and homework scenes with its native purple text color. After some searching, I found a mimeo machine that needed some work and lo and behold the A.B. Dick Co. still had an office in Portland and their head of repair had been with them for decades and was able to refurbish the machine and get us supplies and gelatin masters. Then I had the late Jim Cuomo create both the music tests and math quizzes and so on. Jim was also the Marching Band Consultant for the film.
OF: Did you have a go-to store for some of the period pieces you needed to source?
GM: Much of it I had already in my prop rental business which is aptly named The Prop House. The rest of it was like a treasure hunt in a pre-Craigslist world so I was going anywhere and everywhere in the metro region.
OF: Did you have to manufacture any props for this film?
GM: Some odds and ends like cabinetry for some of the vintage classroom stereo equipment, programs for the different events at the school, the artwork for the marching bass drum head, and then decorating all of the notebooks and Pee-Chees for ALL of the students. The film is set in four disparate fashion eras and we endeavored to be as accurate as possible even down to the license plates on every vehicle. During the course of shooting, we had to prop, in addition to a large number of the cast with dialogue, over 5,000 extras with the period accoutrement!
OF: If you had to call out one prop on "Opus" that helped shape the story, which one would it be?
GM: Definitely Mr. Holland's eyewear. Richard (Dreyfuss) has a very strong prescription and also doesn't normally wear glasses with a frame around the lens but the first ones we see him in needed to be full-frame to be period accurate. Luckily my friend Gary Piehl had just bought Reynolds Optical in downtown Portland that had new/old stock dating back to the 1920s! So we were able to put corrective eyewear on the cast that was 100% golden. Gary had been with an optician in L.A. that catered to celebrities so his bedside manner couldn't have been better for the task at hand. He went above and beyond by coming to the set to do the custom fittings and really saved my bacon on what should have been the most challenging aspect for me on this project.
OF: Where did you store all the props for this film during production?
GM: Funny you should ask that! As luck would have it the house attached to The Prop House had just been vacated right before I took this assignment so the production company rented it from me and it made all the difference in the world for my department to be efficient in the short time that we had to prepare. Once we started shooting at Grant High School we had a classroom there to keep things in.
OF: How was it working with Mr. Dreyfuss?
GM: Richard was great. We really hit it off when we discovered that we had the same favorite obscure books and movies in common and often finished each other's sentences. Glenn Headly, who played his wife, was terrific as well. She and her husband rented a house with a pool off of SW Terwilliger, up above The Charthouse, and on Sunday afternoons would have Richard, Jay Thomas, Bill Teitler, and I over for drinks and barbecue.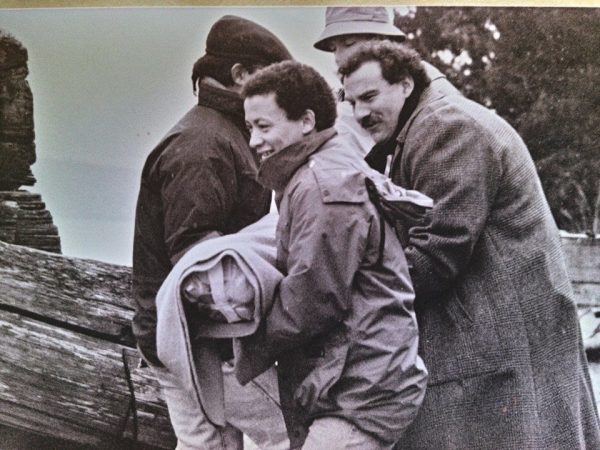 OF: So far, what has been the stand out project you have worked on in Oregon?
GM: This is a tough one but I would have to say "Mean Creek" which I was Production Designer on. It was shot on a modest half-million-dollar budget so my Art Director Betsy Goslin and I handled every visual aspect of it; design, art, construction, scenic paint, set decoration, picture vehicles, picture boats, animal wrangling, special effects, weapons, product placement, and props. Even though it was a monumental workload it gave me a very exacting control for the overall look of the film. It went on to win The Humanitus Award at Sundance as well as coming in second for Audience Choice. At the Cannes Film Festival, it was nominated for Best New Director and The Hollywood Reporter in their critique of it lauded my sets. Ultimately, it had the fewest negative reviews of ANY film released for that year!
OF: And, what is left on your work bucket-list?
GM: I have several script treatments that have garnered some interest, so having a script make it to a green light would be dream come true.
To contact Greg – https://sourceoregon.com/directory/search/?search=greg+mcmickle