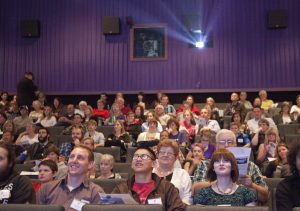 McMINNVILLE, OR: The McMinnville Film Festival Foundation is proud to present the 2020 McMinnville Short Film Festival (MSFF), being held at Linfield College, McMinnville Cinemas, and Chemeketa Community College on February 21st through 23rd.
A festival for amateur and professional filmmakers alike, the MSFF welcomes short films of any genre and of no more than 20 minutes in length. In its 9th year, the MSFF will be screening 85 films from around the world, and will feature keynote speaker Scott Ballard, an award-winning Portland-based filmmaker. The films will be shown in screening blocks: Narratives (Comedy/Drama), Environmental, Animation, Horror, Experimental/A Bit Strange, Documentary, and two new categories – Student Showcase (filmmakers are from Grade 6 through college) and Native American.
Tickets can be purchased via the website. The all-access pass is $85 and includes all 9 screenings and the Awards Dinner on Sunday night. Individual screenings are $10 and the Student Showcase is FREE (must tickets must to presented).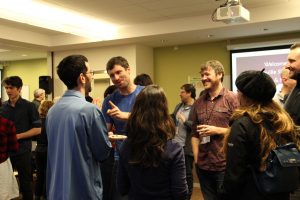 Experience why Portland, OR, filmmaker Zach Putnam says,
"The festival organizers curated a sophisticated collection of high-caliber films from both local and international directors. They created a welcoming environment for all attendees, but as a filmmaker, I was treated like a king!"
For more information, contact MSFF at [email protected].
About the foundation: The McMinnville Film Festival Foundation is a non-profit organization that seeks to encourage the work of amateur and professional filmmakers, and to provide a venue where their work can be seen.