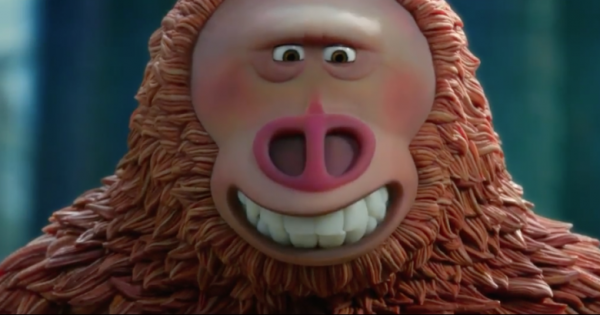 Exciting news today – the 47th Annie Awards announced their 2019 nomination lineup – with Laika Studios' "Missing Link" receiving 8 (as did Disney with "Frozen").
The nominations for this #OregonMade stop motion feature are:
"Best Feature" – LAIKA
"Best FX for Feature" – CG Look Development Lead: Eric Wachtman; Lead CG Effects Artist: David Horsley; Senior Technical Director: Peter Stuart; Lead Technical Compositor: Timu Khodzhaev; Lead CG Lighter: Joe Strasser.
"Best Character Animation – Animated Feature" – Rachelle Lambden; Characters: Multiple.
"Best Direction – Feature" – Chris Butler.
"Best Production Design" – Nelson Lowry; Production Design: Santiago Montiel; Production Design: Trevor Dalmer.
2 for "Best Storyboarding – Feature" – Julián Nariño and also Oliver Thomas.
"Best Editorial – Feature" – Stephen Perkins.
Mark your calendars, the Annie Awards will take place in Los Angeles, Saturday, January 25, 2020 at 7PM.  Congrats to Laika!