This year's PLAYA Screenwriter's Residency Award has been granted to two projects and three writers – David Poulshock and his project "Captain Jack" and KatMeow García & Rebeca Alamo González for their project "Dance and Resist." Each project team will receive an up to two week residency at PLAYA Summer Lake and a $1000 stipend to develop their stories and scripts deep within the inspirational Oregon Outback.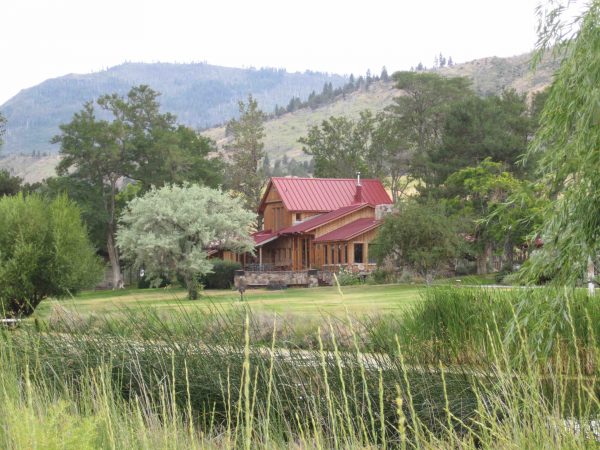 This year's award was open to Oregon Resident filmmakers, screenwriters and other creative teams  to develop and write a narrative project with a "historic" theme that is set in the Northwest while the story itself was to focus on people, cultures, traditions, events or communities that are not traditionally covered or heard from.
"Dance and Resist" will address the ignored fact that ​police brutality​ extends far beyond just targeting black males; more specifically, by retelling the real-life events about a ​Latinx gender non-conforming citizen in Portland who was sexually assaulted by an officer and then dismissed by authorities when it was reported.​
"Captain Jack" will explore the Native American stories Poulshock grew up with on the shores of Klamath Lake, but in particular the life, heroism and tragic death of Kintpuash — also known as Captain Jack.
KatMeow García and Rebeca Alamo González are a creative team made up by ​two Latinx Filmmakers​ who reside in Oregon.
KatMeow has worked in media arts and education for ​over a decade​. They have been recently mentioned as one of the notable 91 women and non-binary filmmakers in Portland in "​the directors​" zine released just released last month by POW Film Festival. The first film KatMeow helped produced was about ​independent media creation​ and since then, she has been dedicated to helping others create the projects they dream of. They see documenting lives as a way to ​reclaim our stories and truths​. A documentary film buff and dedicated ​social activist​, KatMeow currently serves on the ​Board of Directors of KBOO Radio and produces​ a music television show​ at Open Signal.
Rebeca is an ​intersectional feminist​ who ​writes, teaches and speaks Spanish and English.​ She is passionate about thought-provoking, compassionate content. Being an ​Asylee originally from Venezuela married to her Metepenagiag Mi'kmaq (Native American) best friend, she is not ignorant of corruption and systematic oppression escaping Police Brutality in her home country. She is an honors graduate from Foundations Visual Arts and Design and Writing for Film and TV Programs in ​Vancouver Film School ​with a variety of indie ​production credits, ​and experience as a ​youth filmmaker mentor​ and ​local Film Festival judge​.
David Poulshock is filmmaker, writer and editor director whose work has won over 80 awards, including 9 national Tellys in 2015 alone. His projects include the best-selling Wee Sing kidvids (Universal Home Video); 8 episodes of America's History in the Making and 13 episodes of Mathematics Illuminated (Annenberg Channel); the feature doc Raw Materials; The Wonderful World of the Wooleycat (BMG Kids); and The Head Table (TV pilot, Fox 12); to name a few.
The PLAYA Screenwriter Residency Award is awarded each year in partnership with PLAYA Summer Lake, The Northwest Film Center and the #OregonMade Creative Foundation.