OPIF Tax Credit Auction – Sept 30 to Oct 4, 2019
$14M in state tax credits are available.
Dates for the tax credit auction for the Oregon Production Investment Fund have now been set: Monday, September 30 at 9a to Friday, October 4 at 5p. You can sign up for the OPIF Tax Credit Auction Newsletter here.
With SB459 now being signed into law, the minimum bid for each $500 increment in the Oregon Production Investment Fund ("OPIF") Tax Credit Auction this year is now $450, or 90%.
This means you can bid on a $50,000 tax credit (100 x $500 increments) for as little as $45,000.
Your support of this program helps create jobs, economic activity and promotion for Oregon. During the last fiscal year alone this program tracked more than $120M of in-state spending supporting more than 3000 local jobs while projects like "Shrill" (Hulu), "American Vandal" (Netflix), "Documentary Now!" (IFC) and "Pretty Little Liars: The Perfectionists" (WB) helped promote Oregon as a creative destination to a worldwide audience.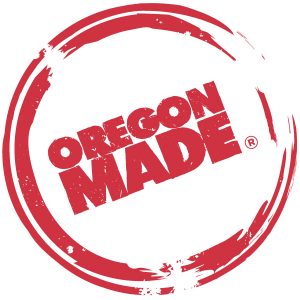 The most important points to note for these auctions are:
The OPIF online auction will begin at 9a on Monday, September 30 and run until 5p on Friday, October 4. The auction site itself can be found here but it will not be updated to conform to this 2019 auction until closer to the auction date itself and it will not go "live" until 9a on Monday, September 30.
No bids will be accepted before or after the designated times.
Bidders must submit payment along with Form TCA by Friday of the week following the close of the auction (October 11). This would mean a certified check and TCA form need to be sent to the Oregon Department of Revenue by the Friday immediately after the close of the online auction – further details of how to do this will be forthcoming nearer to the auction date.
There are an annual total of $14 million in tax credit certificates available.
The credit certificates will be in $500 increments and the minimum bid will be $450.
You can add yourself to the Tax Auction Email List by emailing [email protected] in addition to requesting more information.
For information on our OPIF, iOPIF, rOPIF and Greenlight Oregon incentive programs for production companies, view our incentives page.
The IRS has recently issued final regulations about the treatment of state tax credits. The IRS also issued this clarification for businesses utilizing tax credits. In addition, in 2018, the IRS issued this notice in relation to the Tax Cuts and Jobs Act as well as issued these proposed regulations on charitable contributions and state and local tax credits. Please consult your tax advisor if you have questions about the IRS treatment of purchased state tax credits.