May 20, 2019 PORTLAND, ORE – Animation studio HouseSpecial has signed Director John Robson to its in-House director roster. Robson brings a digitally-rich portfolio that includes the Vimeo Staff Pick CG short Quality Time and memorable content for brands including Xbox One X, Nike, IBM, Apple, Gnarls Barkley and Campbell's Soup. A Southern California native, Robson refined his accomplished narrative sensibilities in Los Angeles at studios such as Blind, ManvsMachine, Brand New School and Motion Theory.
Robson is also the founder of Late Lunch Inc, a studio specializing in live action and post production, including 3D animation, conceptual design, compositing and virtual reality.
A former UC Santa Barbara Film major, Robson is looking forward to discovering Oregon's  lush natural scenery while working in a globally-known maker culture that embraces tactile creation and digital experimentation.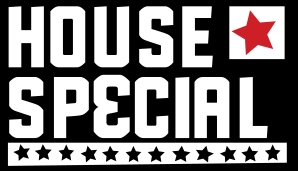 About HouseSpecial
HouseSpecial, formerly LAIKA/house, can make anything move. We are animation experts. Our Portland studio's creative team is well known for our ability to integrate design and develop characters that push brand narratives beyond the expected for clients including M&M'S®, Sony, Jose Cuervo®, Target, Häagen-Dazs®, Planters® and Petco. HouseSpecial artists are guided by their infectious passion for storytelling and an obsession to bring wonder to every collaboration.