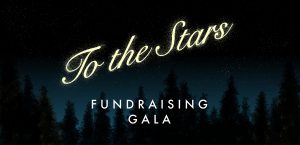 To The Stars film is a locally produced stop-motion animated short film about a little girl with a big dream of becoming an astronaut and the inspirational tale of her adventure as she attempts to defy gravity and return a fallen star to its home in the sky
TO THE STARS FILM FUNDRAISING LAUNCH PARTY & GALA
Location: OMSI Planetarium – 1945 SE Water Ave
Date: May 19th, 2019
Time: 5:30pm – 9:00pm
Join us for a night among the stars at the OMSI planetarium as we launch our fundraising campaign!
The night includes a show in the planetarium, a quick presentation about To The Stars, live music by Never Come Down band, appetizers and dessert by Bon Appetit, a cash bar, and a silent auction with the first $500 of the proceeds going towards the financial assistance pool which helps kids, who might not otherwise be able to afford it, take part in OMSI's Space and Science programs.
The remainder of the event's proceeds will go towards the funding of our film which will help us achieve our goal of creating paying jobs for local artists.
*Guests must be 21+ as there will be alcohol served throughout the night.