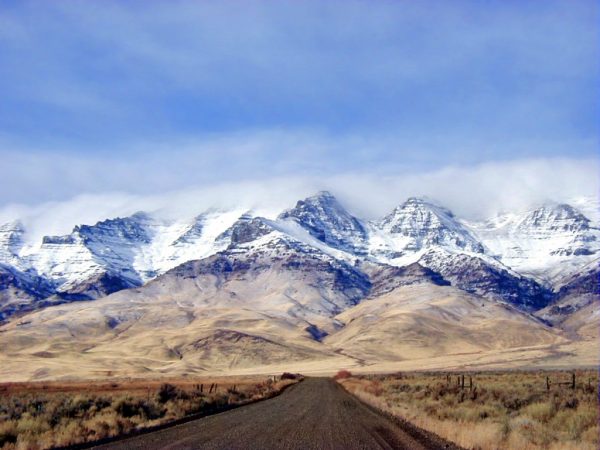 The second annual Outdoor Adventure Film Grant – "Oregon's Outdoors Are For Everyone" is open for applications – closes January 31st.
The Grant is being provided by the #OregonMade Creative Foundation in conjunction with Travel Oregon. This grant will provide $20,000 in funding to enable the selected applicant to create a short film that specifically showcases the diversity of people, spirit, passion, and excitement of the outdoor-adventure, or, action sports film genres in the state of Oregon. This program specifically looks to support and encourage diversity of filmmaker and/or the subject matter, in front of and/or behind the camera.
"Oregon's Outdoors are for Everyone"
Oregon's open spaces and related pursuits are for all Americans and visitors, yet there is a well documented inequity in America that is deeply rooted in our shared cultural history, and as a whole, our outdoor spaces are not equally utilized for a multitude of historical, social and cultural reasons. The OAFG19 – Oregon's Outdoors are for Everyone Grant – is aiming to help open up an unfolding and evolving conversation about the future of inclusion in storytelling, both in front of and behind the camera, utilizing Oregon's outdoor spaces as a backdrop.  This Grant will make it possible for an established or emerging filmmaker with an interest in specializing their career in the outdoor-adventure or action sports film genres to champion inclusivity and representation in their finished film.
The OAFG19 – "Oregon's Outdoors Are For Everyone" – is looking for an experienced filmmaker candidate who is able to demonstrate a compelling short film pitch that promises to portray the excitement and rigor of an outdoor-adventure, action sport, or pursuit that has the potential to inspire others.  The finished film can be told from a first or third person POV but the filmmaker should be a part of the experience in some way. It should not be scripted or formally cast but, rather, something more personal; both to the subject and the filmmaker. The successful short film will equally illustrate the inspiration of adventure, the triumph of the human spirit, and the distinct possibility that outdoor pursuits can mobilize and empower people to get outside and make their own stories in the great Oregon outdoors.
This Grant program is open to all individual filmmakers and filmmaking teams of no more than 3. Filmmakers of color, LGBTQ+, women filmmakers, and candidates from socio-economically diverse backgrounds are especially encouraged to apply.
Timeline:
Applications open 9AM PST, December 11th, 2018
Deadline for applications: 5PM PST, January 31st, 2019
Aiming to notify the winner by the end of February 2019
Delivery date: Q3 or Q4 2019,  TBD with the winning team