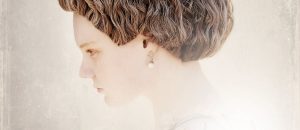 The Oregon State University International Film Festival Presents:

A Screening of Mademoiselle Paradis
September 24th, at 7pm
Cinema 21
616 NW 21st Ave, Portland
Join Oregon State University at Cinema 21 in celebrating the first event of the International Film Festival, organized and hosted by the School of Language, Culture, and Society in partnership with the School of Writing, Literature, and Film. Since 2009, the festival has showcased different perspectives in contemporary film making every year.
BASED ON A TRUE STORY: Vienna, 1777. Maria Theresia ("Resi") Paradis, 18 years old, is blind, and a pianist of remarkable talent. Resi lost her eyesight literally overnight when she was three. After countless failed medical experiments, her overprotective parents seek out a controversial "miracle doctor" Franz Anton Mesmer, as their last hope for a cure. Mesmer's treatments seem to have almost immediate success. However, Resi soon notices that as her sight is beginning to return, her musical virtuosity is declining.
Free to the OSU community (with OSU ID) and only $5 for others.
For tickets: https://www.cinema21.com