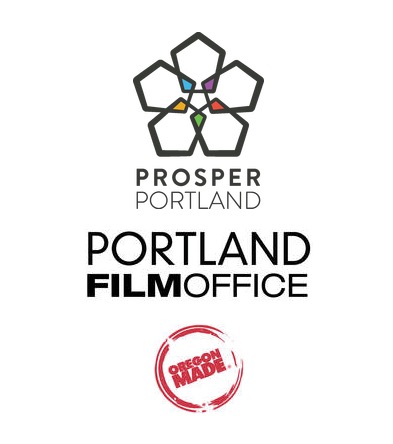 The Portland Film Office, in partnership with Oregon Made Creative Foundation (OMCF), invites local filmmakers to apply for funding designed to encourage the completion of a local feature-length project and position producers to build towards larger, more resourced productions.
The Post-Production Film Grant Program supports the professional development of small, local filmmakers by providing funds for activities including sound design, scoring, editing, color correction, closed captioning, VFX, and music clearances using local post-production houses.
A total of $20,000 will be awarded in four $5,000 grants.  Eligible applicants are Portland-based film producers and companies who have been based in Portland for one year or more. Funds must be used with Portland post-production houses; projects must be in post-production with an expected completion date by June 1, 2019. Filmmakers and projects from communities of color, women, and youth are especially encouraged to apply.
The Portland Film Office is committed to support of the economic vitality of a Portland-centered production ecosystem and seeks to build the local supply chain and capacity to grow Portland's film ecosystem.
This pilot grant program is focused on the development of film productions that may not yet be within the state film incentive program but could qualify in the future with a strong local support.  The goal is to generate outcomes tied to healthy productions – completed projects, strong narratives, professional presentation, and the ongoing ability to sustain a larger and better "next" project.
Timeline
Applications open Wednesday, July 18, 2018
Applications close Thursday, August 30, 2018 5:00 PM
Selection panel meets Thursday, September 13, 2018
Awards announced Tuesday, September 18, 2018
Funds must be disbursed by June 30, 2019
How to Apply
Application and additional information are available here.
Please include an Application Cover Sheet found here.
Questions?
[email protected]
www.portlandfilmoffice.com