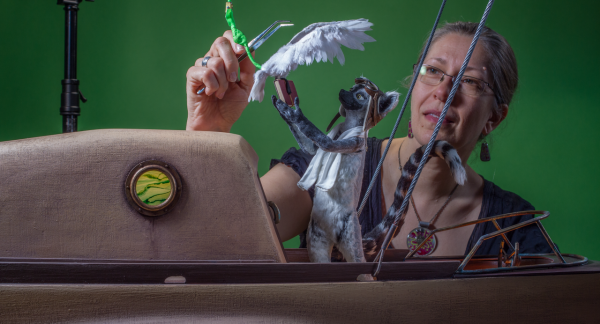 It's been over a year (!) since our last job mixer, held as Grimm came to a close.  Let's do it up again as an equally large group finishes – this time out at LAIKA on their current production, Missing Link.  This puts some serious top tier stop motion animation and CG/VFX artistic talent out on the streets and available for hire.  Our goal is connect you all with other studios/companies/productions on the rise – ladies and gentlemen, I give you Job Mixer 2 – the sequel!

Confirmed studios/companies attending:
HouseSpecial, ShadowMachine, Nike, Bent Image Lab, Hinge, Deep Sky/Giant Astronaut, Sockeye, Sprocketship, Refuge VFX, Mode Adjust, Joint Editorial, Kamp Grizzly, Funnelbox, TrapDoor Creative
and more TBA…
Update that resume and dust off the ol' demo reel, because this event is coming fast!  The details:
Monday, July 9th
Mixer from 5-7pm, private interviews after
Art Institute of Portland
1122 NW Davis St
3rd Floor/Student Commons loft
LAIKA may be the catalyst, but this event is open to all – from student to supervisor.  *Important note:  After the public event, individual companies can opt to schedule private interviews with candidates that they'd like to go a bit more in-depth with.  These interviews will happen in offices down the hall from the main event from 7-9pm later that night, so you might want keep that time available in case you're contacted or tagged for one (or more) private interviews.
Help us track attendance – RSVP by picking up a (free) ticket at Eventbrite now:   https://bit.ly/2xFiqQR
We'll see you at the event!  Special thanks to the Art Institute for the space.  Let's make Portland work!
Note – if you are a studio/agency/production company who would like to participate, get in touch here.

More details at VFX/PDX and OMPA.