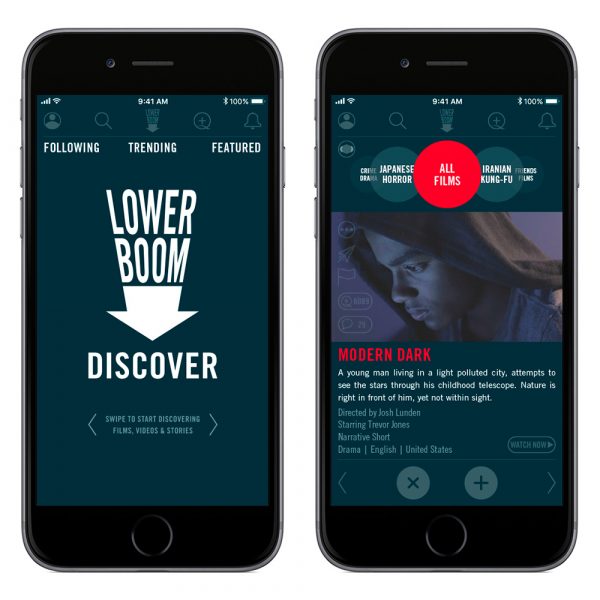 Last Monday, Portland-based Lower Boom unveiled the prototype for the Lower Boom Discovery app during happy hour at Dig a Pony.
Filmmakers, many of whom have been featured in the Lower Boom Presents programming exclusively showing at the Hotel Eastlund, were able to download it and do a hands-on walk through of the functionality and design.
"We appreciated the great feedback from everyone, which will help make the app an even better tool for film lovers to find great stuff, and for filmmakers to find and grow their audience" said Matt Schulte, Founder/CEO of Lower Boom. "We were also excited to see the enthusiasm the filmmakers had for the app and it's potential."
Lower Boom now has an online form for filmmakers to get their films in the app database, available to any filmmaker. There is no cost to any filmmaker to make their films available through the app, and the app itself will be a free download when launched.
Expected launch date is November 2018, during this year's American Film Market. 
"The best possible launch would be to have lots of films available right away for people to discover – there are film lovers around the world starving for new, different, impassioned stories. The Discovery app not only provides a way for the films to cut through the static and noise of information overload and be found, but provides filmmakers lots of tools to engage and grow their new-found audiences" Schulte added.
The online form is here. Inquiries, here.