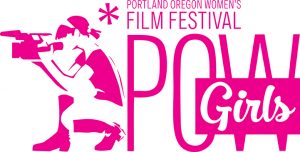 POWGirls offers

workshops

in video production, cinematography, audio recording, set lighting, digital editing and media literacy for

girls and non-binary youth

ages 15-19. 
Our instructors are working media producers who inspire participants to be creative, tech-savvy leaders who will help realize gender equity in the film industry. All films produced during
POWGirls
workshops
are screened at the
Portland Oregon Women's Film Festival (POW Film Fest)
.
Summer Workshop I: INTRO TO FILMMAKING, June 25-29, 2018 – SIGN UP HERE
Over the course of five days, participants will collaboratively develop, film and edit an original short film. Learn collaborative story creation, story boarding, script writing, DSLR camera operation, audio recording, lighting, and post-production video using Adobe Premiere Pro. Check out past POWGirls' work here!
Summer

Workshop

II: ADVANCED DOCUMENTARY

WORKSHOP

,

July 23-27, 2018

SIGN UP HERE
Over the course of seven days, we will help participants to work with a team to develop, film and edit a 1-3 minute promo piece for a non-profit client. See this example that the 

POWGirls

 made for The Portland Kitchen and the POWGirls Program. The instruction portion of

POWGirls

will consist of media production training; pre-production (collaborative concept development, working with a client) camera operation, audio recording, and post-production using industry-standard software. This is a great addition to complement a portfolio of narrative work.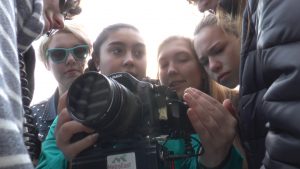 POWGirls supports all girls in their media education, regardless of race, ethnicity, class, religion, ability, sexuality or gender expression.
POWGirls is made possible with support from The Faerie Godmother Family Fund, RACC and MetroEast Community Media.
To learn more about POWGirls and to register for all workshops, go to www.powgirls.com.