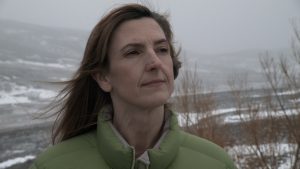 BROWN'S CANYON – Official Trailer
A group of friends, a mudslide, and a tainted bowl of chili. What could possibly go wrong? Find out this Friday at 6:30pm when Brown's Canyon, the new indie drama from director John Helde, makes its world premiere at the 2017 Portland Film Festival.More information, trailer, and advance tickets available.
In this smart comedy-drama, two life coaches head into the Utah wilderness to launch a women's mindfulness retreat, only to have their own lives unravel over one awkward weekend.
BROWN'S CANYON was made in an unusual, improvisational fashion: director John Helde developed the script collaboratively with the cast, developing the characters over several months.
Says director John Helde, "We started not with a script, but with the actors. Through several months of improvisation work, I work with the cast to create first their characters, and then the content of story that forms the shooting script. I love this process because it gives me the opportunity to work with the cast for a much longer period than usual, and because it brings the energy and spontaneity of multiple creative minds to the story."
Don't miss the World Premiere this Friday at the Portland Film Festival! Director John Helde and producers/actors Lisa Every and Jenn Ruzumna will be in attendance. The Portland Film Festival takes place Oct 30 – Nov 5.
Screening November 3 at 6:30pm
Laurelhurst Theater
2735 E Burnside St, Portland, OR 97214