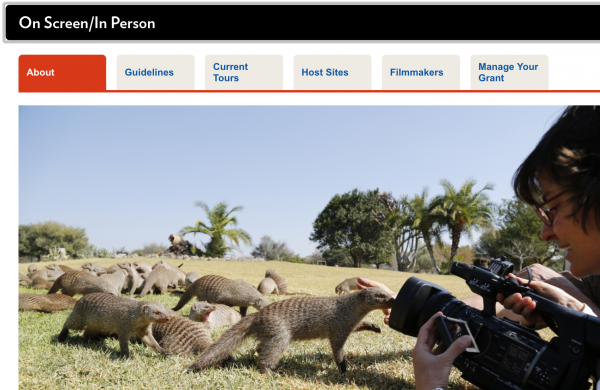 Through the generous support of the National Endowment for the Arts, Mid Atlantic Arts Foundation's On Screen/In Person program provides all-expense-paid touring grants for filmmakers from across the country to screen their work, connect with new audiences, and participate in related community engagement events at venues throughout the mid-Atlantic region. I am writing today to share information about the program in the hope that Oregon Arts Commission will assist in spreading awareness of this opportunity as it may be of interest to filmmakers in your state.
Filmmakers selected to tour receive:
Six-to-ten screenings at presenting organizations across the mid-Atlantic 

All travel expenses associated with the cost of the filmmaker participation in the screenings are paid by Mid Atlantic Arts Foundation

A $200 per diem for each calendar day the filmmaker is on tour

A $400 stipend from each host site/screening engagement
There is no submission fee to be considered.  All films are evaluated and selected by representatives from the organizations working with Mid Atlantic Arts Foundation as screening partners who, in turn, host the touring filmmakers in their communities. 
 Applications are being accepted for the 2018-2019 season of the program through November 20th.
To learn more about the program and connect to the online application, please visit here.