Another #OregonMade Series debuts next week. YouTube Red announced an all-new original series known as Lace Up: The Ultimate Sneaker Challenge.
Billed as the very first "unscripted sneaker design competition series," Lace Up: The Ultimate Sneaker Challenge comes from the minds of sneaker designer and Portland-based
Pensole Academy founder D'Wayne Edwards and executive producer Ken Mok, who is best known for his work on America's Next Top 
Model. Hosted by Adande "sWoozie" Thorne, YouTube Red's new "sneaker design competition" program will feature special guest appearances by Fetty Wap, Anthony Anderson,
Ashley Graham, Macklemore, Stan Smith, Eddie Huang, James Harden and other high-profile, fan-favorite celebrities.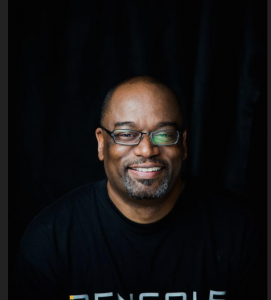 Lace Up: The Ultimate Sneaker Challenge will bring together "aspiring footwear designers" from all around the globe, allowing the contestants to engage in a battle to determine the individual best suited to "design, develop and produce the next great sneaker." For the grand finale, the designers-to-be will compete to win an opportunity to design and create their very own limited edition James Harden Sneaker; the winner will also secure a position as a designer for adidas.
Lace Up: The Ultimate Sneaker Challenge will debut on YouTube Red on September 14, while the lead trailer for the series can be viewed here.