PORTLAND CASTING COMPANY SEEKING EXTRAS OF ALL TYPES FOR NEW HBO SERIES
Untitled Alan Ball HBO Drama series is scheduled to shoot in Portland April 24-26; open casting call this Saturday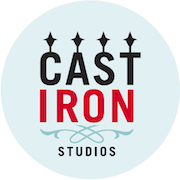 PORTLAND, ORE. Cast Iron Studios, a Portland-based film and television casting company, announced today that it is seeking general background performers, experienced stand-ins, photo doubles, Portland hipster types, and extras who own vehicles, bicycles and pets for Alan Ball's new HBO drama series.
The series will shoot scenes in the Portland area April 24-26, 2017. Cast Iron Studios, which also cast "Grimm" and currently "The Librarians," is handling the local principal and extras casting.
"Hundreds of extras are needed over the span of the three-day shoot," says Casting Director Lana Veenker.
The positions are non-union, and pay starts at minimum wage (8-hour guarantee, plus overtime) for general background, to between $100-$150/day for other positions. Background performers can also earn bumps for the use of their cars, bicycles, pets, etc.
Those interested in working as extras on the show can submit online by this Wednesday evening via the company's extras submission form, or attend an open casting call this Saturday, April 22, 2017 from 11:00 AM to 4:00 PM at Cast Iron Studios, 1430 SE 3rd Avenue, Suite 100, Portland, OR 97214. (No appointments needed; just show up. First come, first served.)
NOTE: This casting call is for non-union background performers only. No principal (speaking) roles are available at this time.
Follow Cast Iron Studios on Facebook and Twitter or join their Tools for Actors mailing list to stay apprised of upcoming casting calls.
Cast Iron Studios is committed to diverse, inclusive casting. There is no charge to create a basic profile on Casting Frontier, and no fees will be charged to extras who take part in the show.
For additional information, visit castironstudios.com/blog.
No phone calls, please.