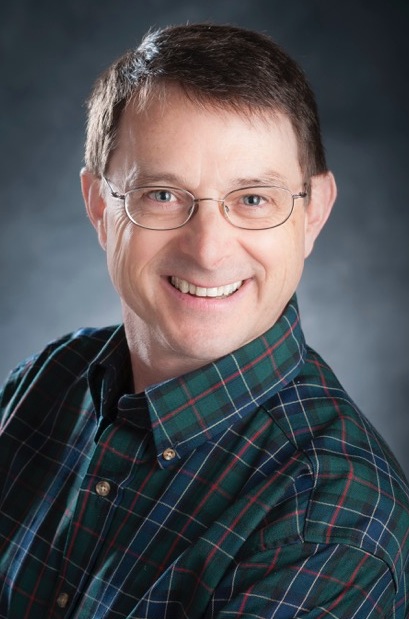 For Immediate Release from AIFF:
New AIFF Executive Director Selected
The Ashland Independent Film Festival has selected the former Executive Director of the Lionel Hampton Jazz Festival to its top job. Steven Remington of Moscow, Idaho will succeed Cathy Dombi as the festival's new executive director.
Maylee Oddo, president of the AIFF board, described Remington as "intelligent, dynamic and resourceful, with proven successes in his field. Steven brings over 20 years of festival and arts administration experience to AIFF, offering a deep background in non-profit management, past fundraising successes, strength with budgets, an ability to connect with individuals in a meaningful way that demonstrates his strategic thinking, clear communication
and relationship-building skills."
"I've come to realize that building community by nurturing the collaborative spirit is one of my callings. I love the work, and it allows me to provide value to the world," Remington said. "I am deeply honored to have been selected to join this organization; it really has all of the critical components – the dedication of supporters, volunteers and staff, a committed and knowledgeable board, and a great community. And the reputation of the festival is unmatched in connecting filmmakers and their audiences. For me, being able to advance the work of these independent story tellers and expand upon the accomplishments of an exceptional community of volunteers, staff and board members is like a dream come true."
Remington, though most recently from Idaho, has spent over half his career in Oregon, having worked for the University of Oregon, Downtown Events Management, Inc. and da Vinci Days, Inc. "Steven's remarkable success in building and running well-regarded festivals and non-profits has all the ingredients needed to not only strengthen AIFF but also take it to new levels," Oddo said. "Combine that with his passion for building sustaining communities and his deep Oregon roots, and he is a great fit for the film festival."
Dombi resigned recently after nearly two years in the festival's top position. She will continue to be a part of the organization as a development resource and consultant.
"AIFF offers an unsurpassed festival experience that has become a vital part of the community and cultural life here in Ashland," says Remington. "I believe that all festivals offer an opportunity for open dialogue and personal engagement that are critical elements of a sustainable community. I am pleased to be able to bring this vision with me to AIFF, where I look forward to expanding the audience, building support, and engaging those audience members with the artists, writers and film makers that we host."
"The festival has clearly benefitted from exceptional board leadership and is well positioned for growth," he said. "As a non-profit arts organization we face the same financial challenges others do, however there is an incredibly strong team here with a unique culture of dedication to independent film making that is focused on thinking strategically about how to build upon AIFF's legacy. I see great possibility for a continued and expanded prosperity for AIFF."
AIFF is a widely recognized and highly regarded festival, screening 100-plus independently made documentary, narrative, animation, and short films at the Varsity Theatre, the historic Ashland Armory and the Ashland Street Cinema each April. Praised by filmgoers for the intimate access it affords to filmmakers, and by filmmakers for its warm and intelligent reception given to the filmmakers, the Ashland Independent Film Festival was recently named one of the "Top 25 Coolest Festivals in the World" by MovieMaker magazine, and was named one of the "Best Places to Live and Work as a Moviemaker in 2016, Top Towns." The National Academy of Motion Picture Arts and Sciences and the National Endowment for the Arts have each twice awarded AIFF with rare festival support grants.
The 16th annual Ashland Independent Film Festival will be celebrated April 6-10, 2017. For more information, visit www.ashlandfilm.org.