Your concept of what's possible is about to change!
SOAR, a new documentary featuring local dancers Kiera Brinkley and Uriah Boyd and directed by local filmmaker Susan Hess Logeais, will premiere on Thursday, October 22 at 7:30 pm.  The screening will take place at the Hollywood Theatre (4122 NE Sandy Blvd, Portland), and will feature a Q&A with the director Susan Hess Logeais as well as co-producers Kiera Brinkley and Uriah Boyd. Tickets are available in advance at the Hollywood Theatre website or at the door for $10, $5 for Students (with ID).
SOAR explores the relationship between two sisters: Kiera, a quadruple amputee who lost her limbs at age two, and Uriah, who was born a month before her sister contracted pneumococcal sepsis. The film celebrates the extraordinary ways that Kiera has learned to adapt—as a dancer and choreographer. It also reveals the deeply loving relationship between the sisters and how Uriah grew up learning to help Kiera adjust. Tension arises when Uriah steps away, finally admitting her need to define herself as an individual. A dance concert reunites them, rekindling their powerful bond.
60 minutes / USA
Directed by Susan Hess Logeais
Inspired by a duet choreographed by Melissa St Clair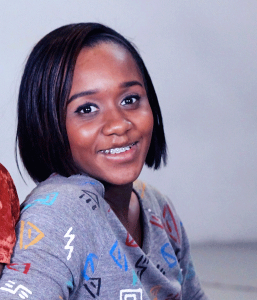 Kiera Brinkley, Co-Producer
Kiera feels as though dance gave her a voice. When people see a wheelchair, they most often jump to conclusions, which makes it challenging for them to communicate with her. Dance was and IS her communication technique. With her Medical Assisting degree she hopes to work in a hospital with toddlers and infants, while at the same time choreograph. One of her biggest goals is to inspire and encourage as many people as possible. Kiera is both a subject and Co-Producer of SOAR.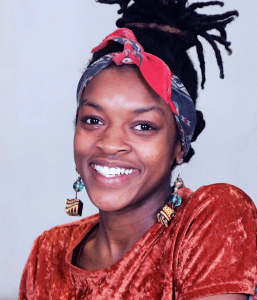 Uriah Boyd, Co-producer
After graduating from Jefferson High School with an award for Dancer of the Year, Uriah enrolled in the Constructing Hope Pre-apprenticeship Program. Her goal is to have a firm idea of exactly what trade she wants to work in by the end of the program. So far she's learned that construction is very demanding and intolerant of excuses, but her love of creating things and seeing hard work pay off convinces her she will succeed in that environment. By entering into the trades field, she will prove to herself and others that being a black woman is by no means a crutch. In the meantime, she continues to dance and perform. Uriah is both a subject and Co-Producer of SOAR.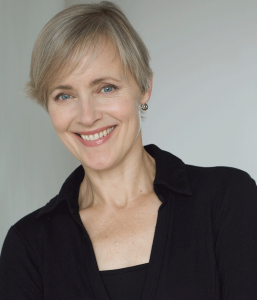 Susan Hess Logeais, Director
A former ballet dancer and model, Susan still acts, cares for her family, and focuses most of her free time on filmmaking. She holds a BA in Interdisciplinary Studies with a focus in Transformational Entertainment and Human Consciousness from Marylhurst University, and is dedicated to creating movies that offer audiences a more hopeful perspective. This project has allowed her to refine her skills as a filmmaker while developing her voice as a social activist. Susan is the Director/Producer of SOAR.
For further information and press opportunities contact Tara Johnson-Medinger at 503-267-1126.
Screening Details: Soar
Thursday, October 22, 2015, 7:30pm (doors open at 6:30)
Hollywood Theatre 4122 NE Sandy Blvd Portland, Oregon
Tickets: Purchase Tickets Here!
Website & Trailer: http://soardocumentary.com/
Facebook: https://www.facebook.com/events/148431438842221/