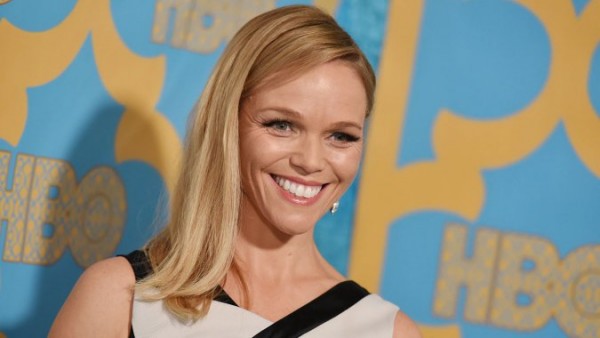 Local screenwriter, Christi Sperry, will see her dark comedy screenplay, "Homecoming", begin shooting in Portland at the end of this month.  The cast is comprised of, Lauren Bowles ("True Blood"), Victoria Smurfit ("Once Upon a Time"), Max Ryan ("Death Race"), Michelle Arthur ("Fun With Dick and Jane"), Suleka Mathew ("Da Vinci's Inquest") and Kiowa Gordon ("Twilight Saga").
###
Los Angeles and Portland July 27, 2015—-The first film under Ted Field's Radar Pictures overall co-production deal with Filmmaker and Producer Paul Kampf is fast-tracking and confirming it's cast. The dark comedy Homecoming, which will be directed by Paul Kampf has confirmed as its principals Lauren Bowles (True Blood), Max Ryan (Death Race), Victoria Smurfit (Once Upon A Time), Suleka Matthew (Davinci's Inquest), Kiowa Gordon (Twilight Saga), and Michelle Arthur (Fun with Dick and Jane) as leads. Homecoming is set to shoot in Portland at the end of the month.
Homecoming tells the story of a lonely and naïve housewife (Bowles) who is new to a neighborhood with wealthy suburban alpha-moms. She tumbles into their world of backstabbing and botox, seducing her into sacrificing her family for popularity in a desperate attempt to fit in.
Lauren Bowles will play the lead character Joy in Homecoming, she is known for her roles on HBO's True Blood and Hall Pass. Kiowa Gordon will play the role of William, he is known for his role as Embry in the Summit/Lionsgate's Twilight Saga, and he currently stars in Sundance TV's The Red Road. Victoria Smurfit who is known for her role as Cruella De Vil in Once Upon a Time will play Nikki, while British Actor Max Ryan (Death Race) will play the role of Mark in Homecoming. Canadian actress Suleka "Sue" Mathew, known for her portrayal of Dr. Sunita Ramen on the Canadian television series Da Vinci's Inquest will play Tory and Michelle Arthur (The Number 23) will play the role of Rachel.
Homecoming is written by Sarah Hehman and Christi Sperry. The film is Produced by Kampf, Ted Field, Aldo LaPietra and Executive Produced by Mike Weber all through Radar Pictures and Portland-based Executive Producer Holly Levow. Writer Christi Sperry and Executive Producer Holly Levow are both from Portland.
In June, Paul Kampf was named Partner at Radar Pictures. With the appointment Kampf has an overall co-production deal with Radar under his indie production shingle Paul Kampf Studios. He is also a partner with the company and is directing a number of film and television projects with the company.
Radar Pictures is a leading independent production company that produces, finances and acquires feature-length motion pictures created for the global marketplace. To date, Radar and their management team have produced over 60 feature films that have generated over $7 Billion in revenue.
Paul Kampf is a 25-year veteran in the entertainment industry. He is an actor, director, writer, producer and most recently a teacher at his own acting and production training studio Paul Kampf Studios. He was a founding member and Artistic Director of Breadline Theatre Group in Chicago. Under his guidance the company produced thirty world-premiere plays and built one of the most unique arts centers in Chicago. After directing the feature adaptation of his Joseph Jefferson nominated play American Gothic Paul put his talents and passion into creating an important and necessary production/training studio in the heart of Hollywood. The success of this program, has already garnered awards and international recognition.
Learning from his experiences in world-premiere theater, Paul puts forth and approach to the industry that empowers the artist to be more self-sufficient. Kampf's unique production program for actors he teaches has created 3 feature films in his studio that have given nearly 100 actors screen time. Those films have garnered multiple awards, including Best Feature and Two Best Actress awards. Kampf holds an M.F.A. in Acting from Illinois State University; a B.F.A. in Acting/Directing from the University of MN-Duluth; and a certificate in Playwriting from the famed Royal Court Theatre in London.
###
Press Contact: Dumont Marketing Group
Theo Dumont [email protected]  424-228-2114