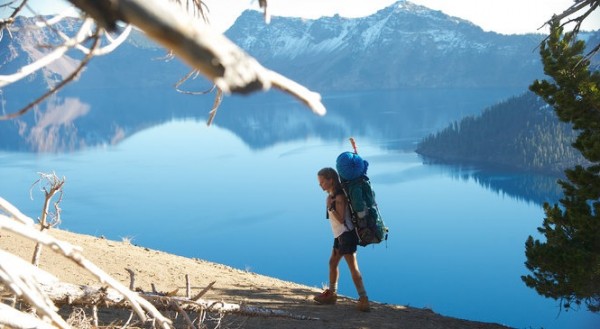 June 4th, in conjunction with Oregon Film, Fox Searchlight, Travel Oregon, Travel Southern Oregon and the Lake County Chamber, and with special thanks to Susan and Kevin Samples, the last of the Oregon "Wild" screenings will take place at the Alger Theatre in Lakeview.  Cheryl Strayed will be attending the screening.
Lake County Chamber noted, "yet if not for the assistance of Lake County residents, the book, and hence the subsequent film, might never have seen the light of day. Years after Strayed's experience hiking through Oregon, she was teaching a class at Antioch College when she met Jane O'Keeffe of Adel, who was taking a writing class at the school at the time. After hearing Strayed read a portion of her original manuscript, O'Keeffe offered up her home as a place for Strayed to stay to complete her book should she ever need someplace quiet to get away and focus on writing, an offer Strayed eventually accepted.
Strayed came to Adel to finish her book, but rather than stay at the O'Keeffe home she took up residence in a cabin near the Hart Mountain National Antelope Refuge owned by Con and Sally Fitzgerald, several miles outside of Plush. Lacking even a telephone, it was free of all distractions to allow Strayed to focus on writing, and for several months Strayed worked, completing the first draft of what has now led her on an all-new wild journey."
For additional information, please call the Lake County Chamber office at 541-947-6040.
Just in – a new blog post from Loctions Hub about the finding of WILD locations.