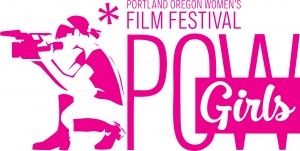 The Portland Oregon Women's Film Festival is excited to announce the addiiton of two Summer Workshops sessions to the expanding POWGirls program.
Our mission is to help girls 15-19 realize their power, creativity and voice in media production and encourage them to explore opportunities as future media-makers. We want to encourage girls to be creative, tech-savvy leaders who will help realize gender equity in media industries. We want to foster the POWER of WOMEN in MEDIA.
POWFest and MetroEast Community Media will host the following workshops in August 2015 with support from The Faerie Godmother Fund of the Oregon Community Foundation.
Intro to Filmmaking Workshop, August 17-21
Over the course of five days, we will help participants to develop, film and edit a 1-3 minute narrative film that will screen at POWFest in March 2016. This is a great way to build a resume and/or reel. The instruction portion of POWGirls will consist of media production training; pre-production (collaborative story creation, storyboarding) camera operation, audio recording, and post-production using industry-standard software.
Advanced Workshop, August 10-14Over the course of five days, we will help participants to work with a team to develop, film and edit a 1-3 minute documentary and/or commercial-style film for The Portland Kitchen, a non-profit organization that teaches culinary skills to urban youth. This is a great addition to complement a portfolio of narrative work.
In addition, POWGirls participants will have the opportunity to attend screenings and all filmmaker events during POWFest March 3-6, 2016 at the Hollywood Theatre. To learn more about the program, check out the awesome features on POWGirls in The Portland Mercury, Willamette Week and Behind the Scenes at POWGirls.
SNAPSHOT: POWGirls Summer 2015 Workshops
Who: Girls 15-19
What: Register for Intro to Filmmaking or Advanced Workshops
When: August 10-14 (Advanced) and 17-21 (Intro)
Where: MetroEast Community Media – 829 NE 8th Street Gresham, OR 97030
Why: To encourage girls to be creative, tech-savvy leaders – and to make a film and screen it at POWFest!
How: Local filmmakers, mentors and MetroEast will provide guidance, equipment and support
Food: Bring your own lunch; snacks will be provided
Tuition: $200 per student per session. SCHOLARSHIPS ARE AVAILABLE. NO APPLICANT WILL BE TURNED AWAY DUE TO LACK OF FUNDS.
Web: http://powfest.com/powgirls/
Registration Links: http://powfest.com/summer-workshops/
Deadline: Register by July 15, 2015 to secure a spot!
Screening and Festival: POWFest March 3-6, 2016 at the Hollywood Theater
Contact:
Barb Myers, Education Manager
Portland Oregon Women's Film Festival (POWFest)
[email protected]
503.314.9902