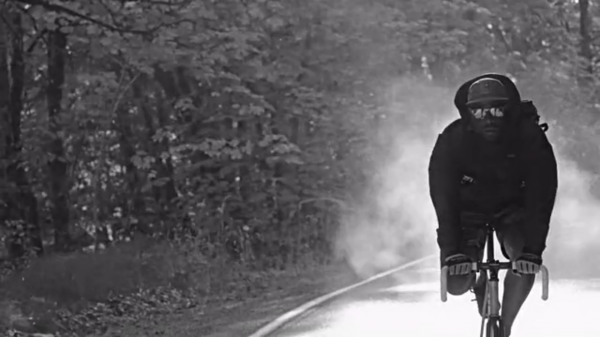 DIGITAL ONE, a premier post-production studio located in Portland, Oregon, has been honored by the Portland Advertising Federation (PAF) with two Rosey Awards in the audio category for web videos produced for MasterCraft and Chrome Industries.
The two award-winning web films follow on the coat tails of an impressive year for Digital One. After receiving an AICP Award from the Association of Independent Commercial Producers, a permanent home in the Museum of Modern Art's archives, and a place on the CLIO Awards shortlist, MasterCraft's "Mission 04: History Is History" can now add Rosey Award to it's running list of accolades. Produced by Nemo Design, shot, edited, and directed by Bump Films, and sound design crafted by Digital One audio engineer Chip Sloan. Perhaps the most unique aspect of the web film is not the sound design per se, but the absence of music throughout. Sloan began working with the agency creative team in pre-production, to determine how best to capture location audio and accentuate the signature MasterCraft roar.
The second Rosey Award was bestowed upon "Massan Barrage Cargo", a three-minute web film directed and produced by Kamp Grizzly for the San Francisco-based bike outfitter Chrome Industries. For this endeavor, Sloan began with a blank canvas, as there was no original location audio captured during the shoot. First and foremost a problem solver and cycle enthusiast, Sloan hit the streets on his fixed gear bicycle to record all-original and authentic foley to accompany the fearless protagonist, San Francisco fixed gear icon Massan Fluker. Glimpses of quintessential Portland are seen throughout the piece, culminating in an epic and striking love letter to the city of roses.
http://vimeo.com/81760289
Digital One producer Amy Polansky states, "More now than ever, respect and priority is being given to quality audio that rises above the white noise of the ubiquitous web video." Furthermore, Sloan recently revealed, "The best part of these projects was that they were beautifully shot, and had solid creative briefs that allowed freedom [as a sound designer] to be unabashedly creative and just go to town." He continues, "It's an honor for such well produced and creatively jarring pieces to be recognized by the advertising community, and I'm truly thrilled to have been a part of the process."
One thing is clear; Digital One plans to continue working hard, bringing tasteful and poignant auditory experiences to the masses, while simultaneously allowing storytellers to tell their stories, and find their voice.
For more information visit DigOne.com