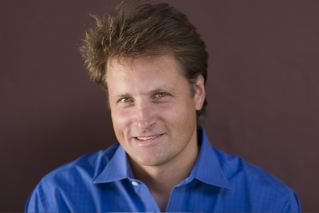 The Oregon Governor's Office of Film & Television Board announced today the appointment of Tim Williams as Executive Director. Williams comes to the job after a lengthy search by the Oregon Film Board and plans to officially start in Oregon Film's Portland office by October 1st.
Previously based in London and New York, and now living in Los Angeles, Williams has a long history in film and TV production and finance throughout the US and internationally. He recently worked for Fox Searchlight during preparations for their upcoming film "Wild" – which shot on more locations throughout Oregon than any other feature film. It was during this time that Williams got to know both the Oregon Film Office and the thriving media industry based in Oregon. He is replacing outgoing Executive Director Vince Porter who moved on to be Oregon Governor John Kitzhaber's Policy Advisor on Jobs and the Economy.
"I am pleased that Oregon was able to attract someone of Tim's caliber and experience to join us and to build upon Vince Porter's great work over the past years," said Oregon Film Board Chairman, Gordon Sondland. "We had an exceptional pool of talent from which to choose, and Governor Kitzhaber and I are looking forward to be able to work with Tim to continue to create a robust and stable film and television employment base in Oregon."
"I'm excited about the people, the talent and the infrastructure that I have met and seen in Oregon," said Williams, "and I can't wait to help build on what is already a thriving creative community through a program which seeks to invest in a diverse pattern of both local and outside projects. This is a state I have always admired, having family who live and were born here, but it wasn't until working on WILD that I saw the strength of the Oregon production community and the diversity of locations that make this such a great filming destination."
Williams has been both an executive and independent producer for more than 25 years and has partnered on projects with companies as diverse as Fox Searchlight, FreMantle Media, HBO, BBC, Vuguru, Hulu, BlipTV, Legendary Pictures and Film Finances. His credits have appeared on many projects including the Emmy Award winning HBO feature documentary MANHUNT, the ALMA Award Best Picture PIÑERO, five time Academy Award nominated IN THE BEDROOM and the multiple award winning online and Broadway hit, OLD JEWS TELLING JOKES. From 1998 to 2011, Williams was a partner, Co-President and Head of Production for GreeneStreet Films; a leading New York based independent film company. While there, he was involved in the production of nearly 30 features, producing or executive producing most of their projects. Latterly, he managed the company's opening and running of their Los Angeles office and started their new media initiative, Jetpack Media. Williams started his career as a set production assistant and assistant director in New York on numerous features, commercials and TV shows, and then worked for many years producing and directing new plays on the London Fringe.
The Oregon Governor's Office of Film & Television has been helping productions find, secure, and utilize magnificent locations since 1968. The Oregon Film Office's mission is to promote the development of the film, video, and multimedia industry in Oregon, and to enhance the industry's revenues, profile, and reputation within Oregon, and among the industry internationally.