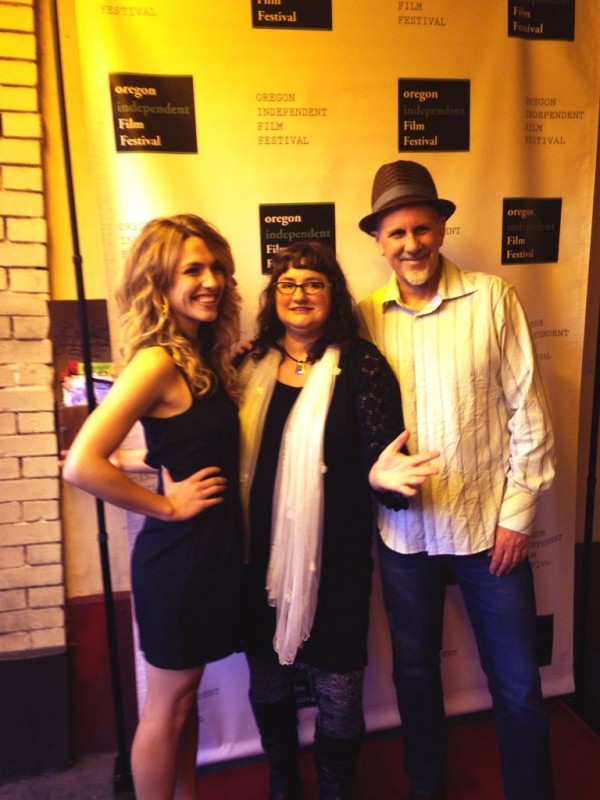 Willamette Writers is soliciting entries for the 2014 FiLMLaB Script to Screen short film scriptwriting competition. We seek writers with the ability to tell a compelling story quickly and cinematically, while adhering to a theme and a practical eye towards real-life movie production. Unique to scriptwriting contests, the Script to Screen Competition grand prize is this: we will produce a short film based on the winning script! The winning writer will have the opportunity to meet and collaborate with our production team, attend the filming and, in short, to experience the collaborative process of filmmaking! The resulting film will premiere at the 2014 Willamette Writers Conference in August.
Our 2012 film, Alis Volat Propriis by Haley Isleib, went on to win Best Comedic Short at the Oregon Independent Film Festival, and was a featured selection at the Mt. Hood Independent Film Festival. The 2013 film, Coffee, Table, Book by Barbara Thomas, is set to go out for festivals soon, so we've got our fingers crossed!
Guidelines: Scripts are limited to no more than seven pages in standard screenplay format. Stories should unfold within one principal location and feature no more than four main characters. The 2014 location will be the Willamette Writers' Cynthia Whitcomb House – please do not disturb the writers in residence there, but you can reserve a room for inspiration, we have a video tour available, and Willamette Writers will host an Open House on February 9th from 2 – 5 pm.
Scripts will be judged on their writing, adherence to parameters, and on the practicality, given-time and budgetary constraints, of producing the story. In other words, how well will this story translate from the script to the screen?
Complete Rules and Guidelines. To submit your script, visit our FiLMLaB website.
Submission period: Scripts must be received by Willamette Writers no later than Saturday, March 1, 2014 to be considered.
Entry Fee: $25 for Willamette Writers members; $30 for general public.